Anthony Pettis Threatens to Sue USADA Over Injuries Before Nate Diaz Fight
Published 01/14/2020, 9:40 AM EST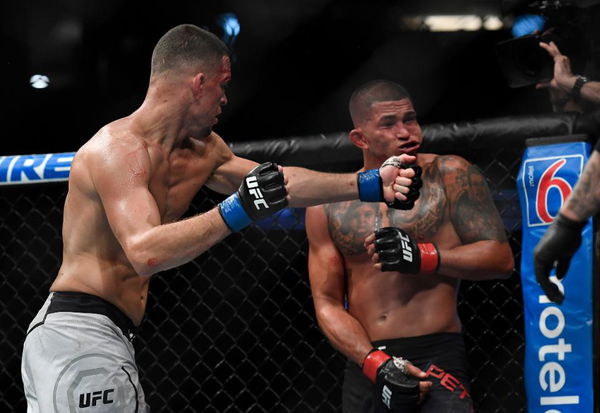 ---
---
Anthony Pettis revealed more details about the injury he suffered days before his fight against Nate Diaz at UFC 241. Former champion Anthony Pettis faced returning Nate Diaz on Aug. 17 at UFC 241 in the co-main event of the evening. He lost the fight via unanimous decision. During the fight, Pettis broke his right foot and suffered a busted orbital. However, there weren't the only injuries that he finished his fight, against Diaz.
ADVERTISEMENT
Article continues below this ad
In a recent interaction with ESPN journalist Ariel Helwani, Pettis revealed several details about the whole incident.
Pettis got injured before Nate Diaz fight
ADVERTISEMENT
Article continues below this ad
"I did the test. I'm closing the first bottle up. It's like a twist cap. I'm twisting the cap. I put it inside of a plastic bag, and I see blood. I'm like 'what the f—?' There's blood in this bag. I look at my hand. And I gashed my thumb on USADA's drug test."
Pettis revealed that he cut his thumb hours before his appearance inside the octagon for the Diaz match at UFC 241. He blamed USADA and vowed to sue them for causing the damage.
"I couldn't talk about it because I gave USADA a chance to make it right. Right now we're going through the court. I've got to sue them."
Pettis also revealed about the choice he received after UFC came to know about the injury he had sustained, just moments before the match. He said that he was given the choice of dropping out of the fight minutes before the match. Fortunately, Pettis decided to take the match.
ADVERTISEMENT
Article continues below this ad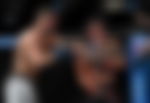 "UFC guy comes in. He's like 'All right, you need stitches. We can do two things. We can stitch you. And then you'll probably bleed in the fight. Or we can glue you shut. And it'll hold for the fight."
Pettis decided to step into the match by gluing his wound shut. Both Diaz and Pettis exhibited a brilliant fight in the co-main event of UFC 241.
ADVERTISEMENT
Article continues below this ad
What's next for Anthony Pettis
Anthony Pettis will square off against Diego Ferreira at UFC 246.
He will return to the lightweight division. Pettis's last victory was against Stephen Thompson where he won via knock out.