Antoine Griezmann on the brink of greatness
Published 07/10/2016, 2:28 AM EDT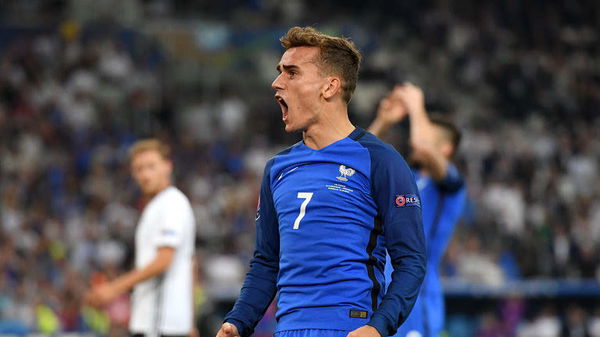 ---
---
For France, and Antoine Griezmann in particular, the final of Euro 2016 against Portugal is representative of so much more than football. Griezmann, by far and away the top scorer in the tournament, takes centre stage on a night France's band of old warhorses and young stallions seek immortality in a tournament held on home soil.
ADVERTISEMENT
Article continues below this ad
As with the two emblematic French sides of 1984 and 2000, this one, too, has a talisman of riveting belief and undeniable quality. Michel Platini and Zinedine Zidane respectively led France to European Championship victories in those years. Griezmann is not in a similar mould to the other two greats, but is just as effective.
Zidane and Platini were both educated in Italy at Juventus, while Griezmann once called the Basque country home. He still does, to a great extent. Although Griezmann's country is France and none other, Spain was the nation that gave him his break. At 13, the forward was admitted to Real Sociedad of San Sebastian. This came after a string of rejections in France – all of which were on the grounds that Griezmann was too small.
ADVERTISEMENT
Article continues below this ad
Spain, itself wedded to the 'La Furia' directive of pace and power dominated football for so long, was changing. Technical ability was given priority over speed. Brain over brawn. But it was just a pity that one of the beneficiaries of the new approach took his talents back across the border.
Zidane was tall and his skill was effortless. Platini could strike a dead ball in ways you couldn't imagine. Griezmann, on the other hand, is akin to an effervescent, two-dimensional cartoon sprite on the screen of an arcade game. A 5'8″ Pac-man dodging a swarm of ghosts (read: defenders) before dismantling a defensive game plan or man-marking gambit with one razor-sharp swish of the boot.
It was how he unleashed an attempt on Manuel Neuer's goal in the opening minutes of the semi-final against Germany. He scored twice in that game, profiting from negligence on the part of the Germans. The second goal, in particular, was egregious.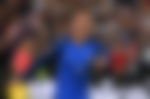 Griezmann's opportunistic finish following spillage and miscommunication in the German back-line was almost apologetic. It was as though he was embarrassed at the charity shown to him, but not embarrassed enough to say no to it.
He is not all razor sharp counter attacks and reactive play, though. Perhaps the most short-sighted of football stereotypes affect him, and they do him no justice. For Griezmann's excellent touch is central to his game, and his sub-six-foot height belies his leap and prowess in the air.
It will perhaps be best to strike Portugal on the break with speed, for this is often how a final is won against a team like Fernando Santos' men. But should Willem Carvalho be restored to disrupt the centrally-placed Griezmann, the French will be glad to know that exquisite first touch is a ready weapon.
ADVERTISEMENT
Article continues below this ad
The other facet to his game that the talismans of 1984 and 2000 lack is goal-scoring. He has six goals in the tournament so far, and 13 for France overall. His two seasons with Atletico Madrid have brought 57. These are the numbers of a fantastic player.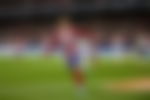 Goal-scorers share a special relationship with the crowds. But it is dead-eyed precision in front of goal and the poetry he writes with his first touch that has brought Griezmann to the brink of an incredible triumph. He is the exact half-way mark between the 79-cap Patrice Evra and the new sensation Samuel Umtiti. The symbolic balance, the perfect mixture of the hard and soft that has brought France to the edge of something special.
ADVERTISEMENT
Article continues below this ad
As protests and labour reforms have left France in a state of discord, and as terrorist attacks last November cast a pall over the land, one man was perhaps closer to the horrifying events than others. Griezmann was participating in a friendly against Germany while his sister was trapped in the Bataclan during the attack. Fortunately, she survived.
Sport has the power to rouse populations and unite communities in tough times. While it would be insensitive to claim a victory for France in the final will right all wrongs of the past few months, it could go some way to rebuilding society again.