"Antonio Brown Wants To Go To Seattle" – NFL Insider Reveals Next Possible Destination For In-Demand Wide Receiver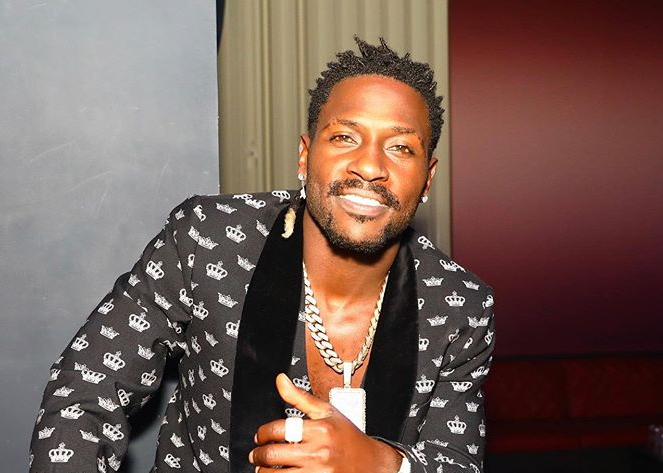 Antonio Brown is a man in demand right now. The veteran WR is linked to top NFL teams. The likes of San Francisco 49ers, Houston Texans and Tampa Bay Buccaneers have all been linked with a potential move for the seven-time Pro Bowl player in the ongoing offseason. However, a certain NFL insider claims that Brown has his mind set on one particular team – The Seattle Seahawks.
Antonio Brown to Seattle Seahawks a done deal?
NFL insider Mike Garafolo spoke about a potential Russell Wilson – Antonio Brown pairing at Seattle. "When the Tampa Bay thing came up the other day, I spoke to someone close to Antonio Brown and that person said, 'All I know is he wants to go to Seattle. That's what I was told from someone close to him, that he wants to go to Seattle but they don't know if it's going to wind up happening."
"But look – put it all together. There's interest from Seattle and there's interest from Russell Wilson. Russell Wilson would love to have him at the other end of his passes and I think the Seahawks know that," Garafolo said when he appeared on 950 KJR.
Russell Wilson might need AB at Seattle if he wants to make this year's Super Bowl
Russell Wilson realizes he might need Antonio Brown.

"Russ realizes the weight of his legacy falls on his shoulders… If he wants to enter into that conversation of the Mahomes' and Rodgers' of the world, he needs a few more pieces." — @EmmanuelAcho pic.twitter.com/0tHGGlZbsW

— Speak For Yourself (@SFY) July 6, 2020
Garafolo further spoke about how Brown fancied the idea of playing in Seattle with Wilson as the starting QB. "My understanding is that (Brown's) got a select few teams he would go to. He wants to go to a team with a good, exciting quarterback and a team that can win and the Seahawks fit both of those bills right there," Garafolo added.
Antonio Brown last featured in the NFL with Tom Brady's New England Patriots. However, his off-field antics have gotten him in trouble time and again. Brown was accused of sexual abuse by a former trainer last year. He's also been accused of domestic issues this year. Most recently, Brown was charged with felony burglary of a vehicle and misdemeanor battery. He received a two-year probation sentence along with 100 hours of community service for those charges.