"Anyone that tells you Animal Crossing is relaxing is a fuc*** liar."- PewDiePie
Published 04/19/2020, 11:18 AM EDT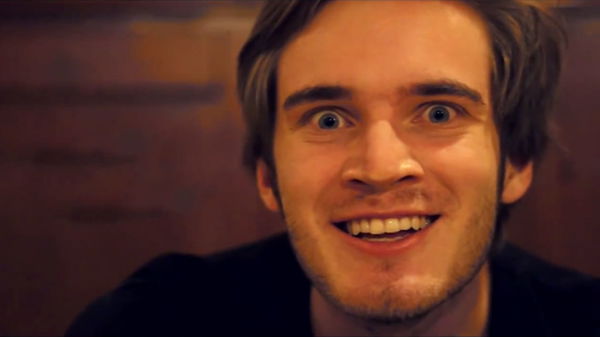 ---
---
Prominent Youtuber Felix 'PewDiePie' Kjellberg started playing Animal Crossing: New Horizons. The Youtuber joined the game insisted by his Irish Youtuber friend Jack "Jacksepticeye." and his wife. Apparently, the game was fun and relaxing; nevertheless, PewDiePie disagrees. Another worry for Pew is, Marzia his wife might be cheating on him with this game. 
ADVERTISEMENT
Article continues below this ad
Social distancing left people to stay home and relax, and this game has made the most of it. Nintendo's Animal Crossing: New Horizons is a social simulation game that consists of miniature animals. The game peaked at its popularity due to beautiful imagery, cute figures, etc. It was also perfectly timed with the lockdown period. 
"Welcome to Wakanda, The Utopia"
ADVERTISEMENT
Article continues below this ad
PewDiePie is worried that his wife is cheating on him with this game. It is way too addictive to let go of. In fact, she has a much more well-built island than his and he is definitely jealous. PewDiePie named his town Wakanda and started building it from scratch. With a Swedish-Viking duck costume to fit his character. He also insisted on his mom to play it. Pew's Wakanda has a Statue of Liberty as well. He downloaded the streets and designed them in yellow to resemble Japan "because I love Japan.". He introduced us to Sherb, his best friend in-game, who is a cute little blue he-goat.
He asked politely not to judge him as he started playing this game pretty late. PewDiePie also showed us the beach where you can find Sven, who sells seashells on the seashore. He also introduced us to his super secretive Animal Crossing "girlfriend." "This game is so fun to play, but its also so frustrating. If you have played through Easter, you know what I am talking about."
We also got to meet the weirdest villager ever, who only sings. Luckily Pew caught him crafting, which meant he got a recipe for a wooden-double bed. He wants everything to be symmetric, he will need a lot of time for that, but he is getting there.
ADVERTISEMENT
Article continues below this ad
"When Jack Told me about this game, he said, 'oh, you should play it. It's so fun and relaxing.' No, it's not." "Anyone that tells you Animal Crossing is relaxing is a fuc**** liar.".
The game does have real-world features like mortgage, stock market – the turnips act like the stock market. 
Later on, PewDiePie caught a fish too just like Jack, although his one was a red snapper. 
ADVERTISEMENT
Article continues below this ad
Animal Crossing:New Horizons Is The New Social Attraction
New Horizons' is the fifth game in the 'Animal Crossing' series by Nintendo. 'New Horizon' begins on a lonely island. You can customize your character. The real-time feel makes the game so much more addictive. We can choose how we want our island to look like. Designing makes it exciting and way more unique than other games of the same genre. The best feature would definitely be the multiplayer variety. During these times, we can play with our loved ones from home, visit their island, etc.
Trending Stories