Worrisome Stat for Rafael Nadal Ahead of His Australian Open 2022 Quarterfinals Against Denis Shapovalov
Published 01/24/2022, 7:50 AM EST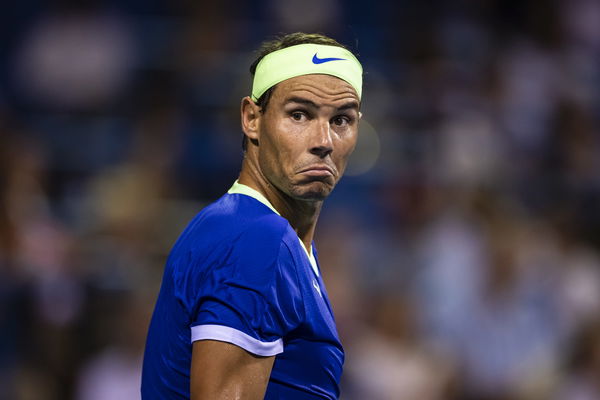 Rafael Nadal is one of the most decorated athletes in the world of Tennis. Record 20 Grand Slam Winner won his round of-16 match against French international Adrian Mannarino in 3 sets. Entering the quarterfinal round, Nadal will be aware of his worst record in the Australian Open at this very stage of the tournament.
While the French Open is considered Rafa's "home tournament," the Australian Open has always deluded the Spanish superstar. 13-time French Open winner has just 1 Australian Open title triumph, back in 2009.
Nadal is 6-7 in Australian Open quarterfinal matches.

He has more losses in the quarterfinals of the Australian Open than he does in any other round of any other grand slam.

Losses:

05 to Gonzalez
10 to Murray
11 to Ferrer
15 to Berdych
18 to Cilic
20 to Thiem
21 to Tsitsipas

— The Big 3 (@Big3Tennis) January 23, 2022
ADVERTISEMENT
Article continues below this ad
Rafael Nadal managed to reach the finals of the Australian Open 5 times in total 16 attempts. While he made it to the Australian Open quarters 13 times in his career. He stumbled 7 times against lower rank opponents. Nadal was in the top 3 ranking for all of those 7 tournaments but couldn't clear the quarterfinals round.
Interestingly 4 of those 7 winners made it to the finals in their respective year. But they couldn't win the title. In 2007 Fernando Gonzalez reached the finals of the Australian Open, where Roger Federer won the Grand Slam without dropping a set.
Andy Murray and Marin Cilic also lost to Roger Federer in the 2010 finals and 2018 finals respectively. They both had the Australian Open quarterfinals win over Rafael Nadal in those seasons. The 4th star to fall in the finals was Dominic Thiem, in the 2020 Australian Open, when Novak Djokovic won his 8th Australian Open title.
Rafael Nadal in 2022 Australian Open
ADVERTISEMENT
Article continues below this ad
Great players like Nadal are unfazed by such data or records. Nadal is playing well this season, despite his foot problem. He has just dropped 1 set in this tournament and looks ready for any challenges.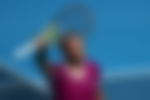 His quarterfinal opponent Denis Shapovalov has already registered a massive victory over World number 3 Alexander Zverev in the round of 16. The 22 year old Canadian, Shapovalov reached the quarterfinals of the Australian Open for the first time in his career.
ADVERTISEMENT
Article continues below this ad
Nadal has the upper hand in a head-to-head matchup between the two players. Out of 4 games played, Nadal has 3 wins, and Denis has one win in the 2017 ATP Masters. This is their 1st ever match at any major tournament, Rafa's experience might prove vital in the game.