Apex Legends Becomes One of the Top Games on Steam by Current Player Count
Published 11/05/2020, 9:12 PM EST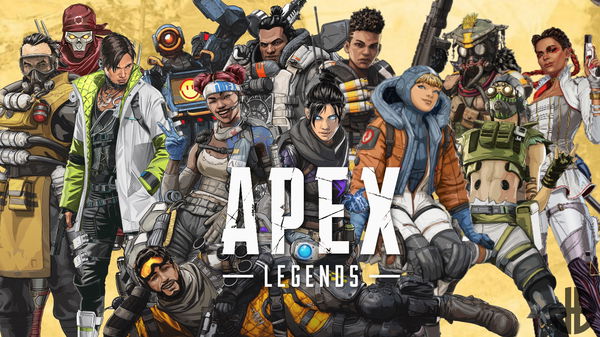 Apex Legends kicked off its highly anticipated seventh season yesterday, November 4, bringing in a range of fresh content. Dubbed Ascension, this season introduced the next legend, 'Horizon', a brand new map called 'Olympus', and the game's first drivable vehicle- the Trident hovercar, among other balance changes.
ADVERTISEMENT
Article continues below this ad
The launch of Apex's season seven coincided with its release on Steam. Following Apex Legends' Steam debut yesterday, the battle royale's player count has quickly surged the gaming charts. It is one of the trending games in Valve's store.
ADVERTISEMENT
Article continues below this ad
According to Steam DB, Apex Legends peaked at 88,869 concurrent players in the last 24 hours. This places Respawn's free-to-play battle royale among the website's real-time list of top 10 most played games on Steam, based on current player count.
Apex Legends' surging player count places it among top games on Steam
After releasing in 2019, Apex Legends speedily established itself as a prominent name in the genre. Prior to season seven, the game was exclusive to Origin on PC. Therefore, it's not surprising to see such a significant player count after the game's launch on such a popular digital storefront.
Following Apex's Steam launch, it has comfortably secured a spot among popular Steam games such as CS: GO, Dota 2, GTA V, and recent sensations like Among Us and Phasmophobia.
Respawn has incorporated cross-progression between the Origin and Steam versions, meaning all account progression and unlocks will carry over between the two platforms. Moreover, Steam players also receive limited-time Half-Life and Portal inspired weapon charms for logging in.
Champion Edition is available now
Now that season seven has kicked off, the Apex Legends Champion Edition is available. This special edition instantly unlocks all characters up to Season 7, including Apex Games' newest competitor Horizon. Moreover, it provides access to exclusive legendary cosmetics and 1,000 Apex Coins.
ADVERTISEMENT
Article continues below this ad
Players can find the Champion Edition on Xbox One, PlayStation 4, and Origin/Steam on PC. Otherwise, they can purchase a download card at a retailer for $39.99. For new players jumping into the game for the first time, this edition provides everything they need to establish themselves in the battlegrounds.
Season 7: Ascension is undoubtedly Apex Legends' biggest and most promising season yet. The battle royale's community could experience significant growth in the coming weeks because of the momentum Apex has gained recently.
ADVERTISEMENT
Article continues below this ad