Apex Legends Bug Strangely Nerfs Wattson's Fence Making it Useless
Published 05/09/2021, 11:46 AM EDT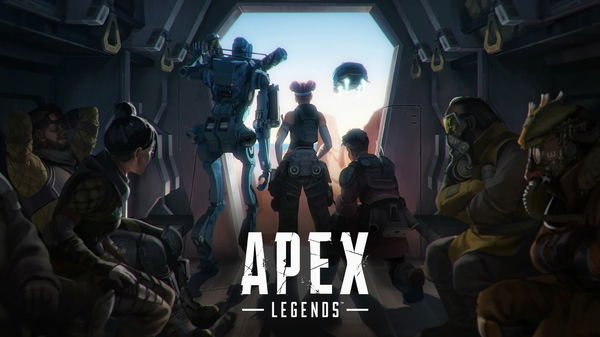 ---
---
Season 9 of Apex Legends had just arrived along with a bucket load of interesting content, including a new legend. Unfortunately, the launch of the new season wasn't as exciting as it came with a host of bugs. Many players couldn't get past the main menu, unable to enter the game. The few who did manage this highly unachievable feat faced other in-game bugs.
ADVERTISEMENT
Article continues below this ad
Amidst all this, a player noticed something strange with the Wattson in their recent game. The legend, who has the ability to lay down an electrified fence, had received no significant nerf. However, following the arrival of the Season 9 update, the fence no longer had any effect on enemies.
Wattson's fence essentially slows down enemies along with a brief stun. The ability was very useful, making her's one of the stronger kits among other legends. However, the update removed both the slowdown and the stun, effectively making the fence useless.
ADVERTISEMENT
Article continues below this ad
‼️HUGE WATTSON NERF… BUG…‼️
fences no longer stun or slow enemies.
🔎
i'd imagine this is because the arc star stun/slow has been removed, and they probably had some shared code (…im an expert, totally)

it's a massive nerf to her kit in the meantime. @rspn_pav pic.twitter.com/8lexLUTpdk

— lila🌸⚡ (@lilakeyLK) May 7, 2021
Apex Legends Wattson nerf is essentially a bug
Season 9 patch notes nowhere mentioned that Respawn Entertainment was going to nerf Wattson. Therefore, after the clip surfaced on the internet, many thought the legend got a secret nerf. Fortunately for those who frequent Wattson as their go-to legend, this isn't as serious an issue as they thought.
ADVERTISEMENT
Article continues below this ad
The 'nerf' seems to be more of a bug than an intentional tweak to the legend's ability. Clearly, making the fence useless isn't something the developers needed to do, especially since it wasn't even broken. Therefore, Eurogamer found an unverified Twitter user claiming to work for Respawn. The user said that they've reported the glitch to "the team", and it'll be addressed soon.
Hopefully, Respawn fixes the bug along with all the others that arrived with the season 9 update. As the long-awaited update arrived with a new legend and other interesting content, many players tried to get on the game. While this explains the server issues following the update's launch, the bugs still remain a major issue.
ADVERTISEMENT
Article continues below this ad
Apex Legends is looking to expand into newer directions following the addition of multiplayer modes in addition to the currently existing Battle Royale gameplay. Respawn might just have what it needs to set Apex Legends apart from all the other BR games currently out there.
ALSO READ: All the New Additions in Apex Legends Season 9: Valkyrie, Arenas Mode, Bocek Bow, Olympus Map Update, and Emotes
Trending Stories