Apex Legends Collaboration Sees Sharp Rise in Titanfall 2 Player Base on Steam
Published 04/26/2021, 2:59 PM EDT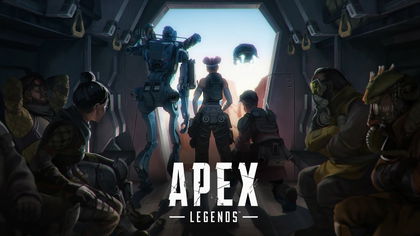 ---
---
Apex Legends has been one of the most impressive additions to the roster of Battle Royale titles out there. The title added a lot of new gameplay elements to the genre which many other titles have later adopted. Although the popularity of the title had been overshadowed by that of titles like Call of Duty Warzone, Respawn Entertainment seems to have resurrected the popularity of the title.
ADVERTISEMENT
Article continues below this ad
Respawn had already stated that they had been less concerned about the next title in the Titanfall series in order to focus on adding new content to its successful Battle Royale title.
With the advent of the ninth season of the game, Respawn has added direct references to its iconic FPS title, Titanfall 2. The trailer of the ninth season of Apex Legends showcased the obvious references to Titanfall 2, and it excited fans about the title all over. This has reflected itself in the visibly rejuvenated fan base of Apex.
ADVERTISEMENT
Article continues below this ad
However, as it turns out, this resurrection of the fan base seems to be mutual for both the titles. The popularity of Titanfall 2 has seen a massive surge in the player base on Steam lately. According to the Steam Database, or SteamDB, the player numbers of Titanfall 2 saw an increase by more than 750%.
Furthermore, the game saw an all-time peak in its player base yesterday, with 16974 players. The previous record of the number of concurrent players in Titanfall 2 was 13,603.
ADVERTISEMENT
Article continues below this ad
Further reading: Animal Crossing: New Horizons May 2021: Upcoming Update to Bring 'New Twists' to the Game with Fresh Events
Titanfall 2 references in Apex Legends end up spiking the player base of the former
Perhaps the most notable reference of Titanfall 2 in Apex Legends is the latest playable character, Kairi "Valkyrie" Imahara. Valkyrie happens to be the daughter of Viper, one of the Apex Predator pilots whom players fight in Titanfall 2. Furthermore, Viper used to pilot an aerial combat Northstar Titan frame. In the game, Valkyrie can be seen using the flight core of Viper's old Titan as a jetpack.
ADVERTISEMENT
Article continues below this ad
However, with all this, an upcoming Titanfall title does not seem to be a recent possibility. Furthermore, with a new IP under production at Respawn, the possibility of Titanfall 3 seems to fade away.