Apex Legends Content Leak Sheds Light on Potential New Map, Game Modes, and More
Published 12/31/2020, 8:12 AM EST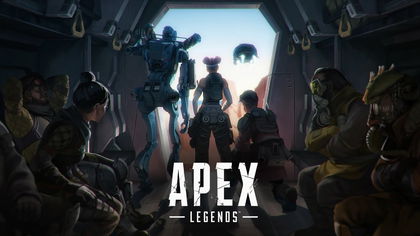 ---
---
Each season in Apex Legends greets its players with a range of new features and changes that offer a refreshing experience and keeps them yearning for more. The devs at Respawn plan way ahead in advance to keep delivering fresh seasonal content and expand their BR's horizons.
Season 7 has progressed smoothly with its recent additions of a new map, a Legend, and more, and there is already an upsurge in anticipation in the Apex community for upcoming seasons. Now, it seems Apex Legends has a lot of exciting content lined up for the future.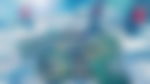 An intriguing leak has surfaced, with screenshots revealing a range of new content planned for the future in the form of game modes, map updates, and more. Someone initially posted the leaked screenshots on Reddit; however, the post was taken down, eventually. Later, the Apex community's credible dataminer, Biast12, shared it on Twitter.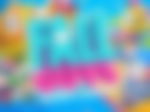 Apex Legends leak suggests devs are testing a potential new map, game modes, and more
A tweet from Biast12 clarified that the leaked screenshots are from a few weeks ago from a test build of the game. These images weren't meant for circulation, but someone went ahead and disclosed it on the internet, anyway.
The leak shows devs completing several matches during their internal playtests on potential new maps, LTMs, and game modes. A few of those include Tropic Playtest, Estate Arenas, Canyonlands MU3, Airdrop Takeover, 40-man Oly Duo, 6-man Kings Canyon MU3, 1 LVL Boost, and Apex Predator: Squads (60 Players).
The dataminer also offered some explanation on the information entailed in the different terms in the screenshots. For starters, MU means map update, and MU3 is an unreleased version of a map. Whereas, Tropic Playtest could imply Apex's next map featuring a tropical theme.
only for test build*

KC MU3*

i think "Airdrop Takeover" is the Path Town Takeover/maybe the mode (could be wrong tho)

"Salvo Ship Active Tease" is likely Fuse, but could also be Blisk, but it fits Fuse more

— Biast12 (Tobias) (@Biast12) December 30, 2020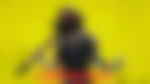 ADVERTISEMENT
Article continues below this ad
Meanwhile, Estate Arenas could indicate a potential arena game mode is in the works. This might involve the POI named Autumn Estates on Olympus. Biast12 also noted that Airdrop Takeover might be the LTM for the upcoming Pathfinder Town Takeover.
Furthermore, there are mentions of Fuse Active Tease and Salvo Ship Active Tease. These terms seem to suggest the implementation of in-game teasers for Fuse, who was previously leaked alongside a list of other Legends that could arrive in the future.
Although the leaked screenshots give us an idea of the game development going on behind the scenes, the information remains unconfirmed. The devs at Respawn are the only ones who know about future content updates and changes. However, we know they have major and unexpected things planned for upcoming seasons. For now, we have to wait and watch for the coming months.