Apex Legends Cross-Play Imminent With Possibility of Other Features in the Future
Published 09/03/2020, 12:58 PM EDT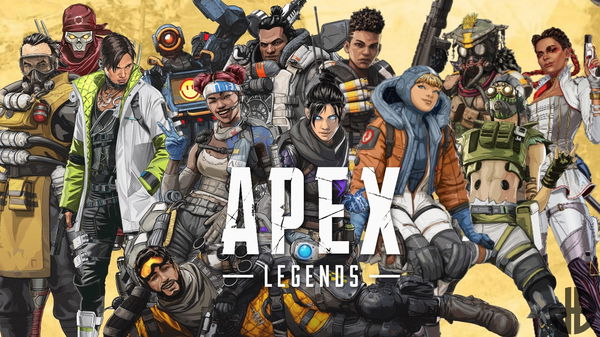 ---
---
Respawn Entertainment and Electronic Arts made big announcements for the future of Apex Legends back in June. The battle royale will launch for Nintendo Switch later this year, with cross-platform play becoming a salient feature.
ADVERTISEMENT
Article continues below this ad
Cross-platform play is already a hot topic in the online gaming community. Popular battle royale games like Fortnite and Call of Duty: Warzone facilitate players on different platforms to match-make with each other.
Fans of Apex Legends have genuine reasons to be excited as credible data miner Shrugtal, in a recent YouTube video, covered the notable code additions that came with the Season 6 patch.
ADVERTISEMENT
Article continues below this ad
How will Apex Legends implement cross-play?
The data miner has shared tons of new references to cross-play he discovered in the updated game files. Member variables such as "m_EadpUserId", "m_crossPlayChat" and UI scripts located in the code are related to the impending cross-play feature.
Shrugtal has explained how Apex Legends will utilize EADP (Electronic Arts Digital Platform), EA's cloud infrastructure. This cloud infrastructure will channel through social systems that will enable players on different consoles to add friends, instead of using isolated social systems for each platform. 
The presence of protocol references for EADP in the current game files after the Season 6 patch provides further evidence. New structures in a block of code for the UI interface indicate a new social feature will replace the existing social tab.
Read: Apex Legends Season 6: Players Baffled Over Weird Phenomena
Are cross-progression and Clubs feature also a possibility alongside cross-play?
Shrugtal could also uncover lines of code that apparently resembled testing for cross-progression. The data consisted of phrases like "value transfer", "accountId", "personaId", "platform", "entitlements", etc. and indicated the transfer of progression from one account to the other.
However, the data miner maintained this is just speculation, and nothing is concrete about cross-progression yet. Another feature expected to arrive at Apex Legends is a "Club" menu-tab, initially showcased during the Season 6 dev stream. Clubs also received updated UI scripts with the recent patch. At the moment, it is unclear what purpose this new feature will serve as it is still under development, but it could complement cross-play.
Read: Apex Legends: Top 5 Tips To Master Season 6
ADVERTISEMENT
Article continues below this ad
Timeframe for cross-play implementation on Apex Legends
Shrugtal and other content creators expect the "Aftermarket" collection event to hit the servers on September 15. As a result, there is a good possibility for the inception of cross-play on Apex Legends on the same day with the significant patch update. 
ADVERTISEMENT
Article continues below this ad
However, implementing the cross-play feature could also arrive before the launch of Season 7. A ton of new content generates new bugs. Thus, it would make sense for the developers to get cross-play up and running before a new season starts.
For now, this is only speculation based on data mined intel as there is no official word from the developers.
Trending Stories