Apex Legends Data Miners Reveal Details about Halloween Event
Published 09/19/2020, 6:36 AM EDT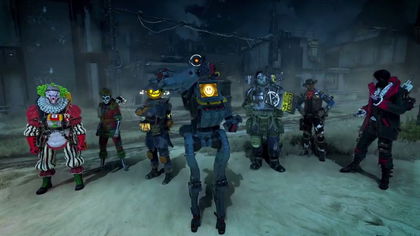 ---
---
The inclusion of exciting features with each new season has kept Apex Legends thriving. Apart from the fresh content, fans also get to experience new events every season. These events have become an enticing feature of Apex Legends, and fans keep longing for more. September Soiree is one such event in Season 6 and will last until early October.
ADVERTISEMENT
Article continues below this ad
Meanwhile, data miners have been looking for clues pertaining to upcoming events. They have come across Halloween-themed events, but no one is sure about an arrival date for them.
Apex Legends Halloween event skins and new LTM variant
ADVERTISEMENT
Article continues below this ad
Credible Apex Legends data miner, Shrugtal came across a handful of skin names in this season's game files. Skin names like 'Forged Knight', 'Hallowed Spirit', 'Jaded Myth', 'Slayers Lancer', and 'Curse of the Awaken' could be skins for legends or weapons. Although the data miner believes this Halloween event won't be a collection event, he can't declare that for sure yet.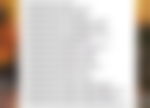 The data miner also shared a code that suggests the devs are reworking the Shadowfall LTM into a mode called Shadow Royale, with a distress beacon feature. Players can also expect the NPCs to appear out of loot bins and some respawn mechanics, for both legends and shadows. However, he explained that too few details are available about the event at this moment.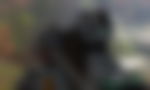 Fight or Fright event limited cosmetics may return
Meanwhile, WaterGotHim has provided some information about the Halloween skins too. He's pointed out that the 'Fight or Fright' collection event from last year had both event-exclusive and event limited items. A total of 24 'Fight or Fright' cosmetics are event-limited.
Event Exclusive is things you get from doing a challenge in an event, just like this example: this is the challenges from Grand Soirée, all the cosmetics (Skins +) in the challenges are Event Exclusive cosmetics

= something you can never get again
2/2 pic.twitter.com/uKwyfwI0qg

— Biast12 (Tobias) (@Biast12) September 17, 2020
The tweet from Tobias gives us an idea about the different types of events in Apex Legends. While event-limited items may return, event-exclusive items are only available during that specific time. Therefore, as WaterGotHim explained, any of the 24 event limited skins have a chance of returning with the upcoming Halloween event.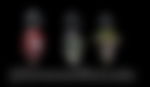 Additionally, he showed some images of some new weapon charms that aren't in the game yet. These weapon charms include Revenant, Octane, and Bloodhound, which could be added into the shop bundles. Other than that, he also shared Halloween-themed voice lines for several Legends, which was also posted by SomeoneWhoLeaks.
ADVERTISEMENT
Article continues below this ad
ADVERTISEMENT
Article continues below this ad
While a lot of the leaks point towards a Halloween event this year, no one is certain about a possible time frame yet. The details are somewhat speculative, and there is no official word from Respawn Entertainment. Halloween is still at a distance. Meanwhile, September Soiree is carrying on, and the Grand Soiree skins have returned to the shop for a limited time.