Apex Legends Developer Divulges Important Information Regarding Season 8
Published 01/26/2021, 9:38 AM EST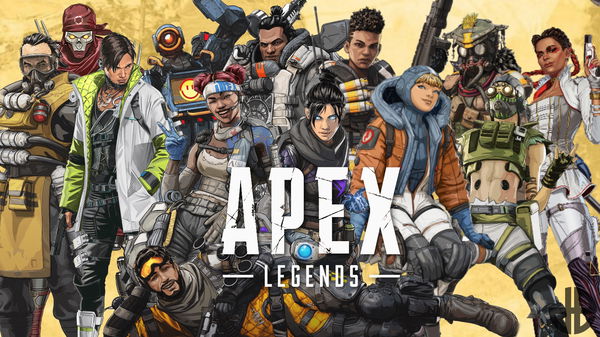 ---
---
It is not a straightforward task for developers to find a proper balance in a complex game, especially with titles like Apex Legends that feature a massive roster. As each nerf or buff with an update can shake up the meta, it can either make or break the game. It eventually leads to some characters becoming overpowered while others fall off.
ADVERTISEMENT
Article continues below this ad
Recently, a Redditor reached out to the developer and shared his frustrations involving Lifeline and Gibraltar. A developer of the game promptly responded to this fan's query and also disclosed interesting information.
ADVERTISEMENT
Article continues below this ad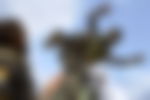 Apex Legends community is asking for Gibraltar buff
Massive nerfs to Gibraltar after Season 3 has hurt the character's power scaling compared to his peers. Back in the day, he was a walking hospital who could quickly revive his teammates under the protection of his dome. The resulting meta compelled the developers to introduce changes to the legend's kit, and the character has not recovered ever since.
The chatter in the community clearly states their frustration with Lifeline meta while clamoring for a Gibraltar buff. Reddit user u/ApexLegendsBot shared his frustration with the game, and it fetched a prompt response from a developer.
"Unfortunately, a couple meaningful tweaks to the gun shield just missed the cutoff for next week's patch: (1) Bleed through and (2) damage counting towards stats/evo to mitigate some of the shield economy difference in poking engagements against a Gib."
The developer also revealed interesting insight regarding Gibraltar buff and Lifeline nerf. He revealed a juicy production-related problem that is preventing them from adding it with season 8.
"Wanted to add that we really wanted to get the gun shield change in for 8.0. But we discovered a bug in how damage is registered by the gun shield with single projectile vs. multi-projectile weapons."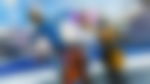 Lifeline meta is being addressed
ADVERTISEMENT
Article continues below this ad
The developer, in his response to the fan, also revealed information regarding the frustrating Lifeline meta. He stated that season 8 will contain nothing for her while the teams are exploring other options.
"Nothing at the start of the season for Lifeline, but we are exploring options to reduce some frustrations surrounding her passive. Taking some power from that and giving it to her underwhelming ult is what we're looking at in particular. We didn't want to act too hastily in nerfing the combat utility part of her kit without giving her a bump elsewhere."
Developers understand that finding a good balance cannot merely be accomplished by nerfing. This response alone suggests that the team at Respawn is actively looking for a proper solution that won't end up rendering her futile.
ADVERTISEMENT
Article continues below this ad