Apex Legends Fight Night Collection Event Patch Notes: Legend and Weapon Changes, Bug Fixes, and More
Published 01/02/2021, 1:28 PM EST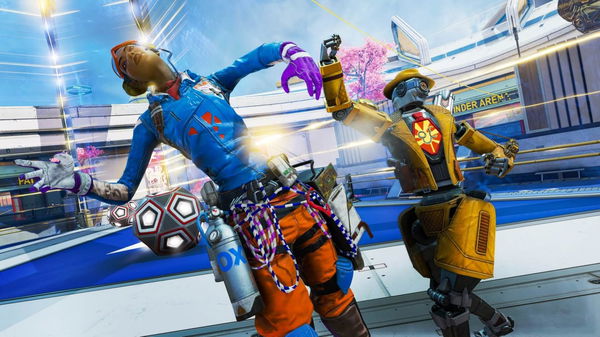 ---
---
Apex Legends has started the new year with a blast after Respawn Entertainment recently announced that the Fight Night Collection event will be going live next week. The update will bring a range of exciting additions to the battle royale, along with a slew of balance changes for the legends and weapons, and other improvements and bug fixes.
ADVERTISEMENT
Article continues below this ad
For starters, the Airdrop Escalation LTM will take over the regular game mode in Apex Legends for the duration of the Fight Night event. Rules for this LTM are the same as the classic battle royale experience, but it comes with an enhanced amount of supply drops giving access to increasingly rare loot and fully-kitted weapons as the rounds progress.
ADVERTISEMENT
Article continues below this ad
Pathfinder is getting his own Town Takeover, which will set up an entire fighting arena near Docks on Olympus. At the location, players will get a chance to drop their weapons and combat each other only with bare fists.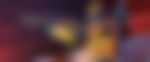 The Fight Night Collection event also brings another set of 24 collectible cosmetics to the store. Players can purchase them directly via Apex Coins or Crafting Metals and obtain them from Event Apex Packs during the event. Meanwhile, collecting all the 24 Fight Night cosmetic items will unlock the new Gibraltar Heirloom.
Furthermore, friendly loot-granting MRVNs will appear on Olympus. The loot they drop will have different tiers based on what is displayed on their in-built screens. You can read everything about the new content that is arriving with the Fight Night Collection event on January 5 at 8 pm PT,  here. Legend and weapon changes, quality of life improvements, and bug fixes in Apex Legends Fight Night Collection event
Besides adding the new features mentioned above, the Fight Night patch will also implement plenty of balance changes, quality of life improvements, and bug fixes in Apex Legends.
Rampart and Caustic are the recipients of small buffs. The upcoming update will decrease the cooldown for the tactical abilities of both the legends, allowing players to utilize those abilities more often. These adjustments aim to give both the legends mere power increases, and it's nothing groundbreaking.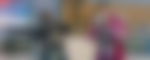 The devs know that Rampart still needs the overall power of her kit increased. Caustic also hasn't quite reached the levels the devs want him to despite some major changes in recent times. The latest Caustic buff will act as additional compensation for the loss of vision blur from his Nox gas earlier in Season 7.
Beyond the legends, the Fight Night update brings changes for some guns too. The Hemlok receives a slight nerf, with its damage being decreased. The same holds true for the Mastiff, which will now have more spread out third and fourth pellets hits to reduce its maximum range. On the other hand, the Prowler will have its reserve ammo capacity increased.
Last but not least, the Fight Night update will also ship out tons of quality of life improvements and bug fixes. You can read the patch notes provided by Respawn for all the incoming changes below.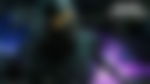 Fight Night Collection event patch notes: Meta Updates
Rampart:
Amped Cover: Decreased cooldown from 30 seconds to 20 seconds
Caustic:
Nox Gas Trap: Decreased cooldown from 25 seconds to 20 seconds
Hemlok:
Decreased damage from 22 to 20.
Mastiff:
Spread out 3rd/4th pellets to decrease max range of 4 pellet hits (was +/- 7.5 degrees, now +/- 10)
Prowler:
Reserve bullets increased from 175 to 210
Ultimate Accelerants can now be used without opening your inventory. If your ultimate is not currently available, just press the button (or buttons, on a controller) to activate it, and you'll pull out any stored Accelerant in your inventory and use it automatically.
When in a lobby, if a party member leaves your lobby for any reason, all party members will be marked as "not ready." This should stop accidental launches into a match when your buddy dipped out for a second.
The fabled "Mark All As Seen" button has been added. Click this to remove the pesky (I mean helpful) red dots.
Pinging the nearest respawn beacon (from spectate) will now always ping the nearest beacon unless you don't have enough time to use it before the ring closes over it, instead of defaulting to the nearest beacon in the next safe ring.
We now show you how many treasure packs are needed to acquire the next comic page. This should just make it easier to people who are chasing the new bit of lore to know how far away they are.
Caustic should now smash the door with his Heirloom hammer instead of his leg, if available.
We added a small bit of information to the Find Friends box to describe a situation where your friend might not be findable because of their EA account settings.
Bloodhound
Fixed an issue with Bloodhound's UI disappearing after interacting with Horizon's Tactical.
Wraith
Fixed an issue with Wraith's Portals getting destroyed by the Trident.
Bangalore
Fixed an issue with Bangalore's missile passing through hatch doors when they are closed in Worlds Edge.
Mirage
Fixed an issue with Mirage's decoys not making footstep sounds.
Crypto
Fixed an issue with Hack consuming two Vault keys if two keys were in Crypto's inventory.
Fixed an issue with Hack getting stuck within the Trident when deployed as a passenger and the trident is on a ramp.
Revenant
Fixed an issue causing other players to teleport with Revenant if they punch Revenant when he has very little health.
Fixed an issue that didn't allow Revenant to deploy the Death Totem while on the Trident.
Loba
Fixed a lot of windows in World's Edge that prevented Loba's bracelet from passing through.
Rampart
ADVERTISEMENT
Article continues below this ad
Fixed an issue that allowed Rampart to place Sheila while in the Phase Runner.
Fix an issue where UI elements stayed on screen after using Sheila.
Horizon
Fixed an issue with Horizon's abilities not affecting Lifeline's DOC and Crypto's drone.
ADVERTISEMENT
Article continues below this ad