Apex Legends: Fight Night Collection Event Will Bring Pathfinder Town Takeover, New LTM, Cosmetics, and More
Published 01/01/2021, 10:52 PM EST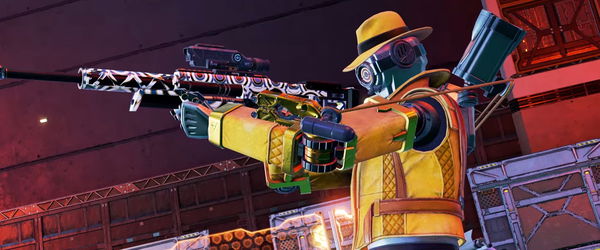 ---
---
2021 is here and Apex Legends is starting the new year with a bang. The Fight Night Collection event is coming to the battle royale next week after Respawn Entertainment made the announcement today.
ADVERTISEMENT
Article continues below this ad
The highly anticipated event is bringing a range of exciting content, including a limited-time mode with a new approach, a fighting ring for the Pathfinder Town Takeover, lots of exclusive cosmetics and rewards, loot granting MRVNs, and Gibraltar's heirloom.
Read on to know everything about the upcoming Fight Night Collection event, which goes live on January 5 at 8 pm PT.
ADVERTISEMENT
Article continues below this ad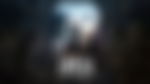 New Airdrop Escalation LTM is here to takeover Apex Legends
The devs at Respawn are testing a new approach to Apex's LTMs with the Fight Night update. The Airdrop Escalation mode will be available to play throughout the event's duration; however, it won't feature a separate playlist for itself. Instead, the latest LTM will take over the regular "Play Apex" game mode, meaning players will not have an option to queue outside of Airdrop Escalation.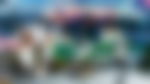 Rules for the new LTM are the same as the classic battle royale experience, but it comes with an increased amount of supply drops. Players will have access to a cluster of four supply drops across the map from the very beginning of a match. As the rounds progress, more drops will land at the same speed as Lifeline's Care Packages.
Each supply drop will contain a fully kitted weapon of different tiers, depending on the round. For instance, the drops in round one will have level two kitted weapons, whereas the ones in round four will feature high-tier loot, including red armor and crate weapons. Besides that, normal weapons will still appear as ground loot in the Airdrop Escalation LTM.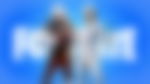 Pathfinder Town Takeover brings a fighting arena to Olympus
After receiving his own episode of Stories from the Outlands recently, Pathfinder is getting his own Town Takeover as part of the Fight Night Collection event. True to the Fight Night theme, Pathfinder's Town Takeover is bringing a fighting arena near the Docks POI on Olympus.
At the location, players will get a chance to drop their weapons and brawl with each other in hand-to-hand combat. A force field surrounds the boxing ring, meaning no outside projectiles, grenades, or abilities can penetrate through it.
Entering the ring will prevent players from using their weapons and abilities, and beating opponents with bare hands is the only way to win a fight there. Additionally, punching out the loot balls present within the ring is a good way to gather up some rare loot. Players cannot use it though until they step out.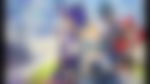 Fight Night Collection event cosmetics, rewards track, and the new Gibraltar Heirloom
Like previous collection events, Fight Night brings another set of 24 limited-time cosmetic items to the store. The trailer for the upcoming event provided glimpses at some new, flashy skins for Pathfinder, Lifeline, Bangalore, Bloodhound, Revenant, Crypto, Gibraltar, Wattson, Caustic, Loba, and Mirage. Have a look at them below.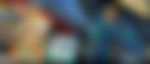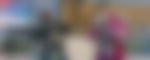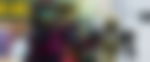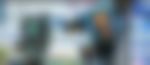 All the cosmetics can be purchased directly via Apex Coins or Crafting Metals and obtained from Event Apex Packs for the entire duration of the event. Each event pack will contain one event item and two non-event items at the following drop rates:
One Event Item: 50% Event Epic, 50% Event Legendary
One Non-Event Item: 70% Rare, 20% Epic, 10% Legendary
One Non-Event Item:70% Rare, 20% Epic, 10% Legendary
Collecting all the 24 cosmetic items will unlock the brand new Gibraltar Heirloom. It is in the form of a short club-like object known as a Patu. Gibby's Heirloom will become available via heirloom crafting after the event concludes.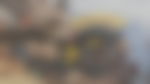 Furthermore, there are free skins up for grabs by completing Fight Night's reward track. Players can earn a maximum of 1000 points per day, with challenges refreshing daily.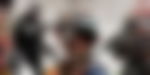 MRVNs that grant loot in Apex Legends
Appearing only in Olympus, these friendly robots will reward players with some loot upon interacting with them. The loot they drop will have different tiers based on what is displayed on their in-built screens.
White sad face = Common level 1 loot
Neutral blue face = Rare level 2 loot
Pleased purple face = Epic level 3 loot
Very happy yellow face = Legendary Level 4 loot
ADVERTISEMENT
Article continues below this ad
Players can also shoot MRVNs, causing the robots to drop their arm for storing in the inventory. Taking this arm to another robot will grant players some extra loot.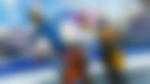 Overall, Apex Legends fans have a plentiful of new content to look forward to in the upcoming event in Season 7. Visit Respawn's official blog for a detailed breakdown of the other changes arriving with the Fight Night Collection event on January 5.
ADVERTISEMENT
Article continues below this ad