Apex Legends: Fight Night Event's Leaked Trailer Reveals Pathfinder Town Takeover and New Skins
Published 12/23/2020, 12:02 PM EST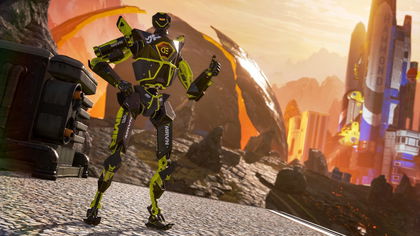 ---
---
Since the inception of Apex Legends, Collection Events have become a prominent feature of Respawn's BR game. Rumors based on data mined findings suggested that 'Fight Night' would be the Collection Event for Season 7, featuring exclusive skins and a new Town Takeover. Now, a leaked trailer for the upcoming event has pretty much confirmed the rumors.
ADVERTISEMENT
Article continues below this ad
The leak seems to have originated from a post in Japanese from Apex Legends' Twitter. The tweet was made a few days ago, but it eventually came to the attention of the keen-eyed Apex community. Even though the trailer is 30 seconds long, it reveals plenty of new content players can expect from the Fight Night patch.
ファイトナイトコレクションイベントでエアドロップエスカレーションテイクオーバーを開催!パスファインダーのタウンテイクオーバーではボクシング形式のバトルも楽しめる。ストアでは豪華な装飾アイテムもチェック!

— Apex Legends (@PlayApex) December 18, 2020
ADVERTISEMENT
Article continues below this ad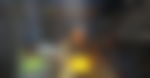 Pathfinder Town Takeover shown in Apex Legends Fight Night leaked trailer
The leaked Fight Night trailer gives us the first glimpse at the Town Takeover in Season 7 and confirms that it will center on Pathfinder. These town takeovers traditionally transform a section of an Apex Legends map into a new location representing a particular legend. Wraith, Octane, Mirage, Bloodhound, and Crypto, all have received theirs in previous seasons. It's our favorite robot's turn now.
Pathfinder's Town Takeover will occur on the Olympus map, setting up an entire fighting arena near Docks, apparently. The trailer paints a detailed picture of how the location would look like in-game. A force field surrounds the boxing ring, with the legends displaying their agility while engaging in melee combat. This could make for an interesting gameplay variation by being something entirely new to Apex Legends.
Furthermore, in-game teasers for the upcoming event have already surfaced. A player shared an image on Twitter of an in-game advertisement screen displaying promotions featuring Pathfinder for Fight Night. Overall, the accompanying Town Takeover fits this collection event's theme perfectly.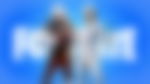 Fight Night's limited-time cosmetics and a new LTM
We also get brief glimpses of the new limited-time cosmetics that will arrive during the event. The leaked trailer shows Pathfinder, Lifeline, Bangalore, Bloodhound, Revenant, Crypto, Gibraltar, Wattson, Caustic, and Loba decked out in flashy skins.
The Fight Night cosmetics appear to follow a similar high fashion theme from the Season 7 Battle Pass. Apart from the legend skins, players can expect new visuals for weapons, even though the trailer does not show them.
As for the game mode for the upcoming event, there's very little information on it. However, based on fan translations, it seems the Fight Night event will also introduce a new limited-time mode. The LTM is apparently called "Airdrop escalation" in which the Care Packages is replaced by fully kitted weapons and items with gradually increasing rarity.
Hi I'm Japanese. Here's what the video(0:03~0:05) says.
''Airdrop escalation takeover''
''Care package is replaced by items and full-kitted weapons which rarity increases gradually.''

— Unknown (@Mads_Un_Strange) December 21, 2020
ADVERTISEMENT
Article continues below this ad
Apex's past collection events have also featured Heirloom for a specific character. Data miners had revealed Gibraltar's heirloom from the game files not so long ago. Therefore, it will probably arrive alongside Fight Night, even though the leaked trailer does not show it.
That's pretty much all the information available about the upcoming collection event. It is unknown exactly when the event will happen, as Respawn has confirmed nothing yet. Given that Holo-Day Bash's festivities are running until January 4, we have to wait until early January to know more about Fight Night.
ADVERTISEMENT
Article continues below this ad