Apex Legends Fight Night Patch Rescinds Caustic Buff, Appends Horizon Nerf and Ring Changes
Published 01/05/2021, 8:32 PM EST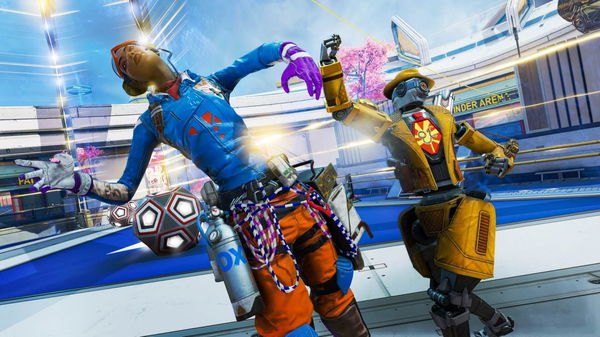 ---
---
It's January 5 and the Fight Night Collection event is now live in Apex Legends. Initially scheduled to launch at 8 pm PT, Respawn Entertainment pushed forward the start of the event by a few hours to 10 am PT.
ADVERTISEMENT
Article continues below this ad
The Fight Night event brings a fighting ring to Olympus for Pathfinder Town Takeover, the Airdrop Escalation LTM, and heaps of exclusive cosmetics including the new Gibraltar heirloom.
ADVERTISEMENT
Article continues below this ad
The latest update also makes several other changes, including Legend and weapon adjustments, bug fixes, and quality of life improvements. When Respawn released the patch notes days prior to the event's start, it featured buffs for Rampart and Caustic's tactical abilities, among other balance changes.
However, shortly before the update went live today, some interesting modifications were made to the patch notes. The proposed Caustic buff sparked an uproar in the Apex community, so the devs backtracked their plans for it. Instead, they implemented a nerf for Horizon and other ring changes.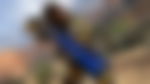 Apex Legends withdraws Caustic's Nox Gas Trap buff, nerfs Horizon's Gravity Lift, and implements ring changes with the Fight Night event update
Apex Legends' Twitter confirmed all the latest tweaks that shipped with the Fight Night patch. The devs have rescinded the Caustic buff. So the cooldown for his Nox Gas Trap remains at 25 seconds, as opposed to the 20 seconds previously stated in the patch notes.
Alternatively, Horizon receives her first nerf since being introduced in Season 7. She has the cooldown for her Gravity Lift increased from 16 seconds to 21 seconds. Horizon has been performing strongly and with this slim nerf players will now have to wait slightly longer after using her tactical ability.
Respawn is also tuning the ring behavior, in hopes to spread out the chaos that can occur in the final rings. Ring 5 is bigger now, with a 2,000 unit radius compared to the 1,500 from earlier, but its closing time remains the same. Ring 6 is now the final circle, which will slowly close over 100 seconds somewhere near Ring 5's center.
Also, in hopes of spreading out the chaos that can occur in final Rings, we're re-tuning Rings 5 and 6.

🔸Ring 5 is bigger (1500>2000 unit radius). Time-to-close is the same.
🔸Ring 6 is the last Ring. It will slowly close over 100s somewhere near the center of Ring 5.

— Apex Legends (@PlayApex) January 5, 2021
ADVERTISEMENT
Article continues below this ad Other Legend tweaks included in the Fight Night patch include a decreased cooldown for Rampart's Amped Cover. It went down from 30 seconds to 20 seconds. This slight buff will allow players to use her protective barriers more often. But Rampart's kit still needs more power added.
Moving over to the weapons, the Hemlok had its damage decreased from 22 to 20. The Mastiff now has more spread out third and fourth pellets hits to reduce its maximum range. Whereas the Prowler had its reserve ammo capacity increased from 175 to 210.
ADVERTISEMENT
Article continues below this ad
The Fight Night Collection event is live now across all platforms and will last until January 19.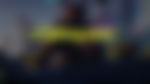 Trending Stories