Apex Legends: Grand Soiree Skins are Back with September Soiree Sale
Published 09/17/2020, 2:02 PM EDT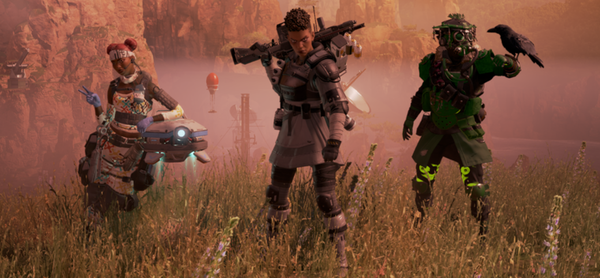 Since launching in August, Season 6 of Apex Legends has been nothing but successful so far. The season hit the ground running with the introduction of enticing features and changes. To carry on with this momentum, the first mid-season event kicked-off recently.
ADVERTISEMENT
Article continues below this ad
As most fans may know, September Soiree kicked-off last week, promising to bring a different limited-time mode every week. The intention was to amuse fans by re-introducing some of the action-packed, classic Apex Legends LTMs. Fans have cherished the opportunity to revisit the fallen Skull Town POI during Kings Canyon After Dark, succeeded by the fan-favorite Armed and Dangerous mode this week.
Several Grand Soiree cosmetics also returned to the in-game store for a week along with other bundles and Apex packs. Apex Legends content creator and streamer, Chicken9man, showcased these limited-time bundles in a YouTube video. Looks like those who missed out on the opportunity to pick up the Grand Soiree skins last time, have been provided with an opportune moment to grab the skins at a decent discount.
ADVERTISEMENT
Article continues below this ad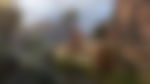 September Soiree Sale in Apex Legends
The Grand Soiree Bundle is the main attraction of the lot with five Legendary skins and three rare visuals. This bundle contains Octane's Clocktane, Pathfinder's SRVN MRVN, Wattson's Silver Age legendary skins, two legendary weapon skins, and more that can be bought for 6000 Apex coins.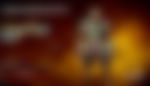 On top of that, players can avail of the legendary bundle for 700 Apex Coins. It contains the Bobblehead Pathfinder legendary weapon charm, a legendary Apex Pack, along with seven rare packs. The shop also has individual bundles available for Wattson and Pathfinder as well as new visuals for weapons such as Hemlok, R-99, Spitfire, etc.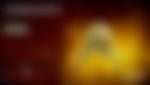 Additionally, players on the lookout for heirlooms can purchase a set of packs to their pleasing. The 20-pack bundle comes with the Bobblehead Loba legendary weapon charm, costing 1400 coins. Meanwhile, those who desire more can grab the 100-pack bundle along with Wattson's Bobblehead weapon charm for 7000 coins.
ADVERTISEMENT
Article continues below this ad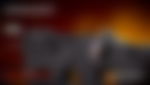 Overall, the September Soiree Sale is a great opportunity for plans to land exclusive cosmetics at a discounted price for a limited time.
ADVERTISEMENT
Article continues below this ad
Chicken9man shows off his Armed and Dangerous gameplay on World's Edge in the rest of the video. He and his teammates quickly get armed with snipers and shotguns after jumping into Fragment and display good teamwork en route to the victory with 21 kills combined.
Armed and Dangerous will be live till September 22, after which DUMMIE's Big Day is expected to take over. Those interested can check out Chicken9man's full gameplay video below.