Apex Legends: Latest Patch fixes Loba Glitch and More
Published 07/08/2020, 5:48 AM EDT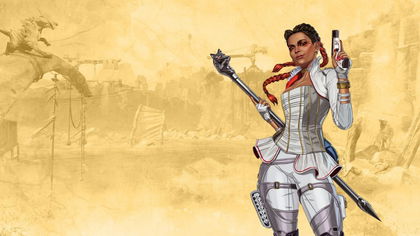 ---
---
Apex Legends Season 5 Lost Treasures event was received well by the fans. The new season also introduced a new Legend 'Loba'. This support type legend has quickly become the player-favorite as some say she is a bit OP. Her Tactical allows her to use her bracelet to teleport herself at a distance ranging from 71-100+ m. This not only allows her to escape ambush situations but also pursue a fleeing enemy and subdue them before they can regroup. Her Ultimate allows nearby loot to show up in her inventory and each teammate can two items fro it. Lastly, her passive allows her to see Epic and Legendary loot through the walls.
ADVERTISEMENT
Article continues below this ad
Another addition was the LTM Armed and Dangerous where you can only use Shotguns and Sniper rifles. You start with a Mozambique and Evo Armor and a mobile Respwan Beacon in your inventory. Yes, they took out pre-determined beacons and gave one to each player.
But the Lost Treasures collection event invited several bugs that affected the game's coding and in turn affected gameplay. A lot of players complained that Loba's tactical ability wouldn't work according to plan. Apex's design Director Jason McCord took to twitter to explain what exactly went wrong with Loba malfunctioning on World's Edge. Take a look at the following thread:
ADVERTISEMENT
Article continues below this ad
Loba's tactical doesn't work well on large areas of World's Edge. Since the Marble Goddess thread seemed interesting to people, I figured I'd break this down a bit and give insight to what we're doing.
(thread below: 1/11)

— Jason McCord (@MonsterclipRSPN) July 2, 2020
This actually explains how the Lost Treasures patch affected the code in the World's Edge map causing it's 'triggers' to malfunction. He also mentions that they were testing the fix and will be released soon. Well, looks like it's already out and everyone is quite happy about it. But another user complained that the same glitch persists in King's Canyon, too. The devs might want to take a look at it right away before it gets worse.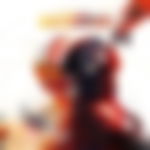 Apex Legends latest patch
Apex announced on twitter today where they said
ADVERTISEMENT
Article continues below this ad
 "Game Update! We've pushed out two updates this morning:
Fixes addressing Loba's tactical usability on World's Edge. There are still some known cases we're continuing to work on but it should work much better now.
Mobile Respawn Beacon has been added to all modes.
Yes, now Mobile Respawn beacons are available across the game's different modes. This could be greatly beneficial for players as they do not have to travel much to locate beacons anymore. Traveling to such places was also risky considering you could be ambushed there. But, the downside to this mobile beacon is that calling in the beacon takes time. You might want to find a safe spot first and then deploy the beacon to revive your teammates.
ADVERTISEMENT
Article continues below this ad
Apex Legends is already developing the game for Nintendo Switch and also has plans for a mobile game. This could be another huge addition to the mobile battle-royale space currently dominated by PUBG and call Of Duty. For now, Loba glitch is fixed and time to try out the new Mobile respwan beacon in Battle Royale mode.