Apex Legends Lore Video Features a Meaningful Conversation Between Crypto and Wattson
Published 01/03/2021, 3:32 AM EST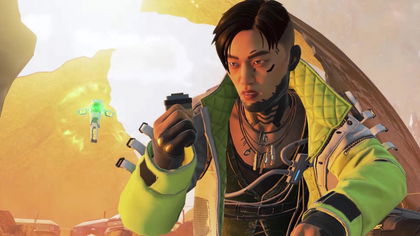 ---
---
Since debuting almost two years ago, the Apex Legends storyline has kept on developing with each passing season. In the run-up to the new year, fans of Respawn's battle royale were treated to a significant amount of lore.
ADVERTISEMENT
Article continues below this ad
A lore video featuring a confrontation between Loba and Revenant came first. Pathfinder's episode of the Stories from the Outlands series followed next, and it was nothing short of spectacular. Now, the latest lore segment, in the form of another voiced-over video, features an interaction between Crypto and Wattson.
In the video, Crypto and Wattson are meeting each other in an attempt to renew their worn-out friendship following the aftermath of The Broken Ghost quest from Season 5.
ADVERTISEMENT
Article continues below this ad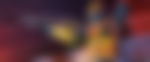 Crypto revealing his real identity to Wattson rekindles their friendship in Apex Legends
Crypto has realized that to gain back Wattson's trust, he must open up to her about his true identity. Over the years, the surveillance expert has become used to being careful and not letting his guard down.
"I thought about what you said, and you were right. You can't trust someone you don't know," Crypto says to Wattson, before stumbling to reveal his real name.
Even though he is not afraid, Crypto hesitantly discloses that some people are after him. Wattson suggests that he seek protection from the Syndicate, as they want him to keep competing in the Apex Games and will keep him safe.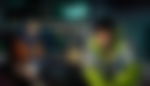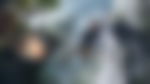 "The person after me is part of the Syndicate," Crypto says. He then opens up to Wattson about his life working for the Syndicate before competing in the Apex Games.
The surveillance expert explains how the Syndicate was responsible for his sister Mila's disappearance, and they framed him for her murder. As a result, he was forced to go into hiding, and eventually, he joined the Games to clear his name.
Crypto goes on to mention that either Mila found and contacted him on Kings Canyon or it could be an impersonator. She is someone who could provide him with answers, and that will help him prove he is not guilty of the crime.
Wattson replies, "You know my father, and I worked for the Syndicate, don't you? You know that I owe so much to them."
During the affairs of The Broken Ghost quest, Caustic falsely blamed Crypto as the mole. Wattson figured out that Crypto had so much information about every other legend, yet they barely knew anything about him. This severely impacted their growing friendship as she felt he treated her like an adversary.
"But you know who I am, and you told me all of this, anyway. I don't think Crypto would do that," Wattson says. "So whoever you are, you're more than just Crypto. I think I could trust you, now that I know someone in there trusts me."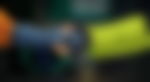 ADVERTISEMENT
Article continues below this ad
The video ends on a positive note with Crypto revealing to Wattson his real identity: Tae Joon Park. She assures him she will keep his secret safe, and it rekindles their friendship.
This latest segment of lore is interesting and important at the same time. It brings about a considerable amount of character development as well as progresses the Apex Legends storyline further. 2021 has just begun, and fans have an ample amount of time to look forward to how this story develops this year.
ADVERTISEMENT
Article continues below this ad