Apex Legends New Patch Introduces Two Major Updates
Published 04/09/2020, 10:43 AM EDT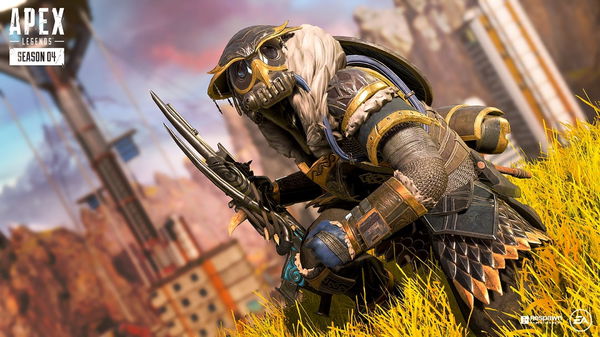 ---
---
Apex Legends have dropped their latest patch, and the adjustments will change the entire game's dynamics. The incoming modifications will incorporate a permanent Duos mode. Since the solo mode issued a detrimental impact on the game, we are hoping duos would be a better addition. The dynamics of this game revolves around team-play and coordination.
ADVERTISEMENT
Article continues below this ad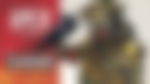 Apex Legends revolutionized the entire Battle Royale genre, taking the whole gaming community by storm. The latest patch notes include a new event: Old Ways Lore. This unique event consists of a Bloodhound-fashioned takeover. However, this is a limited-time event. A couple of the other permanent features include a revolving map-view and the much-awaited Duos mode. 
ADVERTISEMENT
Article continues below this ad
What the Apex Legends developers are saying
Respawn Entertainment released the entire patch notes online and also a statement to go along with it.
"Since the launch of Apex Legends, we've introduced Duos a few times as a limited-time mode. Overall it's had a positive effect on the game's health in regards to queue times and gameplay systems in addition to reinforcing teamplay (something that is paramount to every design decision we make for Apex Legends). So with the 4.2 updates, we are excited to be adding it as a permanent mode alongside Trios (Duos will not be available in Ranked)."
Everything that got Nerfed and Buffed: 
Carlos Pineda spoke about the balance that the changes will bring with the new patch. A lot of it has to do with Revenant, a character that was introduced in Season 4. The logical explanation of taking two fights at 100 and one fight at 200 displayed few flaws. Now, players can take a fight at 100 health and then come back for the second at 150.
ADVERTISEMENT
Article continues below this ad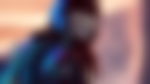 Silence

Increased duration of status effect from 10s -> 20s
Silence now disables Gibraltar's Gun Shield.
Increased the duration of area of effect from 5s -> 10s
Silence has 2 charges now

Death Totem

Characters are now respawned with 50 health (or whatever health they had when they activated it, if lower) instead of 1

Removed Low Profile
What Does The Design Team Have to Say About the Update
ADVERTISEMENT
Article continues below this ad
Jason McCord reaffirmed the concept of town takeover in a restricted area. Bloodhound Trials will have exactly that, introducing AI prowlers attacking in numbers. Jason also expressed his hope that the Duos mode will maintain a healthy queue system all around. People want to play on a map of their choice but that seems out of question for now.
To avoid a negative impact on queue timings, the map selection will remain arbitrary. Hence, you cannot select your map of choice. If you play the game at a specific time every day, there will be a variety, meaning the maps will not be the same every time.
Trending Stories