Apex Legends Player Shows the Immense Potential of Horizon's Tactical Ability
Published 12/18/2020, 3:01 PM EST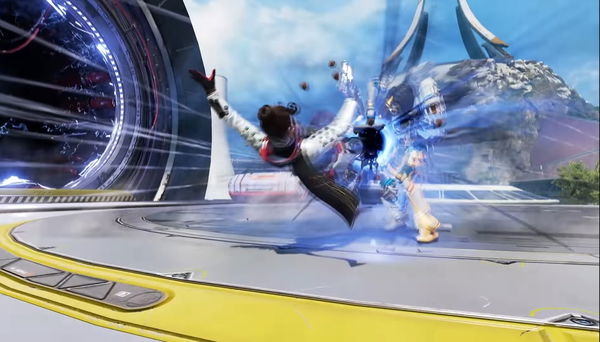 ---
---
Apex Legends introduced Dr. Mary Somers, aka Horizon, to its diverse combat roster with Season 7. Unlike other newer legends like Loba and Rampart, Horizon has started her Apex Games' journey strong. Much of it comes down to the powers of her kit that let her manipulate gravity.
ADVERTISEMENT
Article continues below this ad
Horizon's ultimate creates a mini black hole that draws players towards it and can prove useful while pushing enemies. Her custom spacesuit functions as her passive by increasing air control and reducing fall impact. Meanwhile, her tactical works as a makeshift jump pad. It creates a gravity-defying vortex that lifts players upwards and boosts them outwards upon exiting.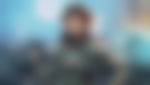 ADVERTISEMENT
Article continues below this ad
Horizon's kit supports team play, and it also provides a lot of movement and control for approaching a gunfight. It's only been over a month into this season, and Horizon has already taken the third spot among the most used legends.
A gameplay clip recently posted by a Redditor showcases Horizon's immense potential on the battlefield. Using the astrophysicist's mastery of gravity, they made an outstanding play in the endgame to secure the victory.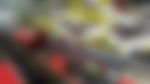 Apex Legends player uses Horizon's movement capabilities to secure an impressive win
Playing as Horizon in the clip posted on Reddit, u/LostLobsters is in an adverse 1v3 situation, with opponents closing in. Although the player downs a rushing enemy, they get knocked by another just after deploying a gravity lift.
Fortunately enough, the player had a gold armor and is able to self-revive after using Horizon's tactical to reach a secure spot at high ground. However, with a shrinking final circle, they had to make a move quickly or succumb to zone damage.
After restoring their health and shield, LostLobster throws down a mini black hole to keep opponents occupied and buys some time. Then they jump down, trade damage, and uses a gravity lift to gain vertical positioning and land within the small ring.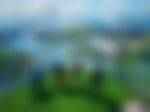 ADVERTISEMENT
Article continues below this ad
The player deals a good amount of damage to knock down two opponents, and their final adversary knew little of what was coming. Once again, LostLobster gains verticality by using their tactical and eliminates the last opponent. Even with all odds stacked up against them, they managed to clutch the victory.
Movement-based abilities are always appreciated in Apex Legends, as they grant players more authority in a gunfight. Horizon's gravity lift tactical stays active for 10 seconds and has a cooldown of 15 seconds. Therefore, a new gravity lift is available to put down almost as soon as the last one expires.
It's not been long since she arrived in Apex, and there are already many Horizon mains out there. Her movement capabilities are part of what makes her such a popular and fun to play legend currently. However, should Horizon keep performing exceedingly well, it won't be long before the devs consider balancing her out.
ADVERTISEMENT
Article continues below this ad