Apex Legends Player Suggests Bringing Back Previous Iterations of Maps with "Throwback Weekends"
Published 12/06/2020, 3:50 AM EST
---
---
Holo-Day Bash's festivities recently went live in Apex Legends to draw the curtain on an eventful year. As a result, limited-time cosmetics and rewards are up for grabs during a full month of sale. However, the event's primary attraction is the return of the Winter Express LTM, which has become hugely popular since debuting last year.
ADVERTISEMENT
Article continues below this ad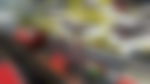 While this year's version of the fan-favorite LTM features some exciting changes, its location and objective remain similar. For the unfamiliar, it is a round-based mode, where three squads battle each other. Their goal is to secure control of a train traversing around World's Edge.
ADVERTISEMENT
Article continues below this ad
The game mode takes place on a previous iteration of the World Edge's map, which has been out of rotation for a while. Therefore, the re-introduction of Winter Express has provided players the pleasure of revisiting some iconic POIs. Now, the Apex community on Reddit has come up with intriguing suggestions regarding bringing back older versions of the maps.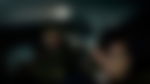 Apex Legends community wants to dive into maps from past seasons once again with weekend rotations
In a Reddit thread, an Apex fan proposed the developers to introduce "Throwback Weekends" in the battle royale. The concept centers on a weekend-long map rotation during which previous iterations of Kings Canyon or World's Edge would become available.
The post has quickly gained popularity in Apex's subreddit and has sparked a healthy discussion. A lot of users have suggested the features they would like to see. Numerous fans imagined revisiting iconic locations from the past, including Capitol City, Fuel Depot, Skull Town, and Cascades. Others were thrilled by the prospect of experiencing World's Edge from Season 3 and Kings Canyon from Season 1.
ADVERTISEMENT
Article continues below this ad
Since its inception almost two years ago, the game has undergone plentiful changes, and so have both the maps. Content updates have overhauled numerous locations as well as given rise to newer POIs in the battle royale. The concept of throwback weekends seems hugely beneficial for beginner players, giving them the novel opportunity to jump into the old maps.
Moreover, new legends like Loba, Rampart, and Horizon have joined Apex's roster in recent seasons. It would be interesting to find out how these characters get to grips with the combat at some vintage drop locations. Overall, bringing back previous iterations of maps could work wonders for the entire Apex Legends player base by boosting its numbers further. Ultimately, it is up to the developers at Respawn whether to consider this fan suggestion.
ADVERTISEMENT
Article continues below this ad