Apex Legends- Popular Dataminer Debunks Fake Leaks About the Arrival of a New Legend Called Pariah
Published 06/17/2021, 1:25 PM EDT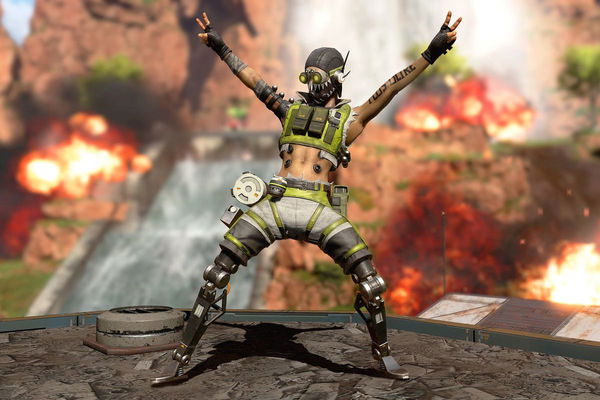 ---
---
Leaks and rumors are part and parcel of every popular title from the major gaming studios. People gain access to many of the game's upcoming features all the time, by datamining and releasing screenshots or videos about its existence. But fans always had to take this information with a grain of salt as it can be false, and unfortunately for the Apex Legends community, that seems to be the case with its most recent rumor.
ADVERTISEMENT
Article continues below this ad
Over the weeks, fans of the Battle Royale title have heard a lot of rumors regarding a new Legend. But it seems like they were false, as a popular dataminer debunked all the leaks about this new character.
Maintaining my status as fake leak buster by saying this is also fake from liquid.
I even had it confirmed by a few different people. pic.twitter.com/qhKCCjLaZV

— Garret (@GarretLeaks) June 15, 2021
ADVERTISEMENT
Article continues below this ad
READ THIS MORE- Apex Legends Season 9: This Weapon Combo Is Probably the Most Broken Thing in the Game
Apex Legends dataminer debunks the leaks of a new character called Pariah
Recently, a lot of leaks surrounding a new character in Apex Legends surfaced online. The new Legend was called Pariah, and fans of the popular Respawn Entertainment title were quite excited about this character. Other than that, many of them presumed that it will arrive as the Season 10 Legend. But all their hopes and dreams were dashed when a dataminer debunked these rumors.
GarretLeaks, an esteemed Apex Legends community member recently tweeted about these fake leaks. He mentioned that Pariah didn't exist and such a Legend won't arrive in Season 10. Additionally, he also called out the people popularizing these fake rumors in their videos and streams. Plus, he also had some evidence to disprove the claims of these people.
Pariah rumors included fake images of the character
The leaks and rumors for Pariah included some 'images' of the Legend. One particular screenshot showcased the design of its face, which looked like a skeleton under a hood. The design of this character had some similarities to the villain Taskmaster from Marvel comics. But they turned out to be fake as well with the images sourced from a German designer on ArtStation. Along with that, the audio of Pariah was also copied from a YouTube video of an evil Robot voice.
ADVERTISEMENT
Article continues below this ad
Fans of the Battle Royale game will be disappointed to hear such disheartening news. But Season 10 of Apex Legends isn't that far off, and when it arrives, players will most probably receive a new Legend to play with. In the end, it's just a matter of time, and until then, they can play with the recent character addition in Valkyrie in many game modes.
ADVERTISEMENT
Article continues below this ad
WATCH THIS STORY- Video Game Franchises Returning on PS5, Xbox Series X, and Nintendo Switch