Apex Legends Reveal A Brand New Season Quest
Published 05/10/2020, 2:37 PM EDT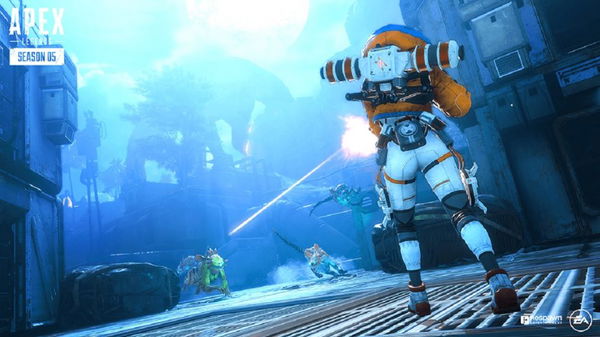 ---
---
Debuting in 2019, Respawn introduced seasons to Apex Legends. Till now, new seasons have brought a new battle pass, a new legend, new weapons, and some map changes to top it off. Although Season 5 won't get new weapons, the developers will introduce a unique and entirely new feature called the Season Quest.
ADVERTISEMENT
Article continues below this ad
Season 5 dubbed Fortune's Favor is the most hyped-up chapter in Apex's history. To elevate the hype further, Respawn has confirmed the addition of a brand new Season Quest known as The Broken Ghost. It will consist of a wide range of season-long challenges that will allow players to unlock some remarkable rewards.
Apex Legends Fortune's Favor Quest: The Broken Ghost
ADVERTISEMENT
Article continues below this ad
The Season 5 Quest requires players to find nine component pieces of a mysterious artifact. However, the search for the relic is itself divided into several parts. Players will need to collect daily Treasure Packs to unlock rewards and new weekly PvE Hunts. One can go on as many Hunts as they want but will only receive new rewards if they unlock the weekly mission themselves.
On succeeding in a Hunt, players will receive more rewards, retrieve one of the nine pieces of the artifact, and progress the narrative of The Broken Quest further. Recovering all nine parts unlocks additional rewards letting players dive into Apex's past to "uncover a secret that the Outlands might not be ready for."
Treasure Packs in The Broken Ghost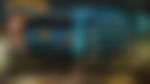 To participate in the season quest, players need to collect five Treasure Packs. These special packs will be in supply crates found in any competitive match in Apex Legends, including Duos, Trios, Limited-Time Modes, and Ranked. Picking up a Treasure Pack is limited to one per day.
In total, there are 45 different packs for this season. Each one will contain rewards such as Crafting Metals, BattlePass XP, Apex Packs, or the ability to play a new weekly Hunt for the next piece of the artifact. Moreover, if you've already picked a Treasure Pack and come across another, you can ping it for your squadmates.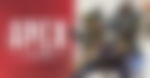 ADVERTISEMENT
Article continues below this ad
Weekly Hunts in The Broken Ghost
The hunts will be quick and dangerous PvE missions in Kings Canyon at Night. An aircraft will drop the players who need to make their way to one of the artifact's pieces. After that, they need to fend off the deadly Prowlers and escape.
Heading into a solo Weekly Hunt, players will get a few respawns, but none will be available in a squad (since teammates can revive each other). Completing a hunt mission will unlock the next piece of the artifact along with an exclusive Weapon Charm. Moreover, it allows progression into the next chapter of The Broken Ghost narrative.
ADVERTISEMENT
Article continues below this ad
Hunts won't be available right away after Fortune's Favor commences on May 12. The new PvE mode will go live on May 19, since players need to collect Treasure Packs first.