Apex Legends: S6 Trailer Reveals New Legend
Published 08/07/2020, 3:28 AM CDT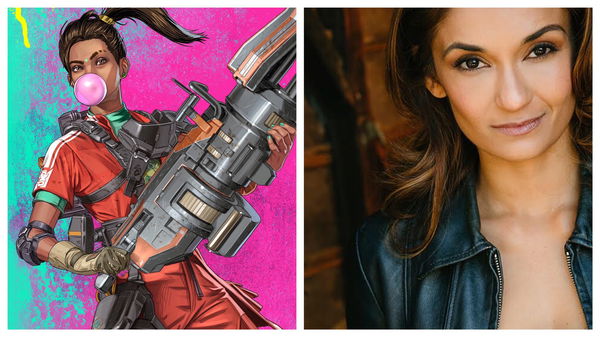 ---
---
Apex Legends Season 6 is on its way, and it comes with a big surprise. For those of us who are still getting used to Season 5 with Loba, things are about to get better. A new agent named Rampart is going to be introduced. The new trailer featured her along with all the other legends. From the looks of it, she has Indian origins and is a tech expert. 
ADVERTISEMENT
Article continues below this ad
Season 6 drops on 18th August, and it will bring much more than Season 5 did. Rampart's description on EA's official site goes as "An expert modder who made her name in underground fight clubs, Rampart talks big and has the ballistics to back it up."
Ever since the video dropped, fans have been theorizing what it would feel like.
ADVERTISEMENT
Article continues below this ad
For starters, her abilities are still in the speculative phase. We do not know exactly, but it would definitely have to be innovative. Her backstory is not as clear as Loba's, so we will need a little time before we know her origins. From the description, we know her abilities will revolve around weaponry.
Apex Legends Season 6 trailer reveals new Legend
The concept of modding guns, or quicker/rapid-fire or even quicker reload time, can be useful in Apex. Considering all the other Legends, if these are her abilities, it will tremendously boost a gunfight scenario. Perhaps they will release her with a little bit of buff at the start only to balance it out later on.
What's up, Legends? Sheila and I are ready to rumble… (although I'm not so sure about that mercy part…might need to wine and dine us first…)

SO EXCITED to be joining the @PlayApex team! Thanks for the love, @Respawn ! https://t.co/c1qsTOWONx

— Anjali Bhimani (@sweeetanj) August 6, 2020
Interestingly, the voice actor for Rampart, Anjali Bhimani, has also given her voice over for Overwatch. It will be interesting to see what or who is Shiela. Perhaps it is artificial intelligence or just the name of her gun or someone close to Rampart. 
Read more – How Fortnite Has Set A Standard For Other AAA Games?
The new battle pass and crafting
ADVERTISEMENT
Article continues below this ad
The new battle pass Boosted is going to carry 100 exclusive items, which will Include Legend and gun cosmetics, with an all-new perspective. The notes released by EA also mentioned something called Crafting. The description speaks about gear upliftment.
Basically, it might be a better version of the gear and item upgrade, which is finally coming to Apex. It might be similar to the treasure pack, and perhaps we can build something from the things collected.
ADVERTISEMENT
Article continues below this ad
Source – Respawn Anjali Bhimani iLootGames