Apex Legends Season 5 Teaser Reveals Exciting New Details About A Map Location
Published 04/21/2020, 9:02 AM EDT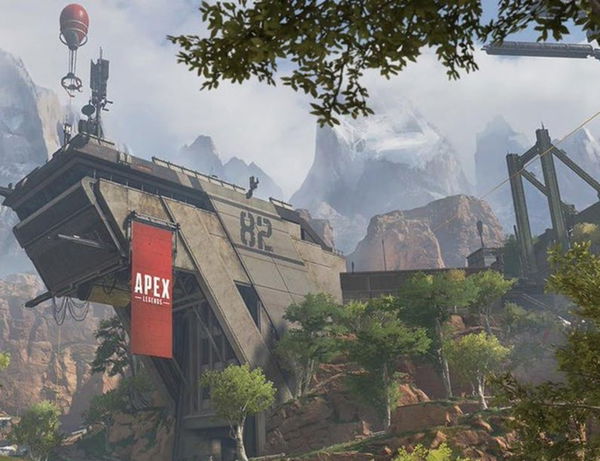 The first teaser for Apex Legends Season 5 surfaced last week, with Season 4 nearing its conclusion. The first teaser, in the form of an ambiguous device, bearing a logo of the ARES division, was spotted by a player at The Dome in World's Edge.
Fans are eagerly waiting for season five, having uncovered plausible teases for a new legend, Loba, to join the battle royale. Rumors of a new map for the upcoming season are quite widespread. However, players now seem to have unraveled a secret of Kings Canyon. As a result, this could suggest changes to just the current map.
A Redditor Seems To Have Deciphered The Code
ADVERTISEMENT
Article continues below this ad
In the first season five easter egg discovered on April 17, some players were left perplexed by the in-game representation of it. It portrayed a portion of a map without any substantial clues as to what was happening. However, Reddit user OrcusDei appears to have connected the dots.
ADVERTISEMENT
Article continues below this ad
He explained the red structure in the image is Labs from Kings Canyon. OrcusDei further pointed out the little room in the Labs where Crypto was spotted back in season two. Back then, footsteps were heard around the same area close to the mountain pass that connects Labs and Swamps. Hence, players speculated a new underground facility would be added to Kings Canyon. Instead, they received a new map in the form of World's Edge.
What Could It Mean For Kings Canyon in Apex Legends?
The updated image provided by the Redditor seems to imply that the locked door players found some time back will unlock and lead to a new section. This new section could add an underground portion to Kings Canyon for players to combat against one another.
ADVERTISEMENT
Article continues below this ad
None of us can be specific yet that the section would be wholly underground. It could be built in such a way that lets players enter from the ground level above. Only the developers know what their plans are.
Obviously, with more teasers seemingly on the way ahead of season five, we can only wait and observe what Respawn's plans are. As players will keep discovering new teasers eventually and figuring out the information those provide, it will help us, fans, to paint the whole picture.