Apex Legends Season 7: All Official Teasers for Horizon So Far
Published 10/16/2020, 11:06 AM EDT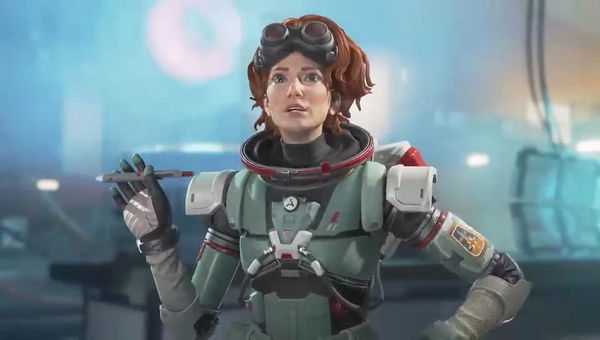 ---
---
With the sixth season of Apex Legends nearing its conclusion, players are looking forward to the battle royale's next chapter. Respawn adds a new character every season, bringing unique and innovative play styles to the game and providing a refreshing experience.
ADVERTISEMENT
Article continues below this ad
Season 7 looks all set to introduce Dr. Mary Somers, aka Horizon, to Apex's combat roster. This week the first set of in-game teasers for Horizon went live, indicating that she will most likely be the next legend to arrive. However, this wasn't the first time Respawn teased the upcoming legend.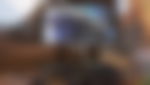 Since the inception of Apex Legends, Respawn has historically hidden teasers right in front of our eyes. Therefore, The Gaming Merchant has covered all the official teasers pertaining to Horizon so far. These are all in-game teasers and do not include data mined intel.
ADVERTISEMENT
Article continues below this ad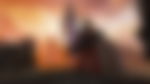 All in-game Horizon teasers in Apex Legends so far
The very first teaser took place way back in the last episode of the Season 5 quest. It occurred just before when players had to put Ash's head on her body. The simulacrum uttered a few lines, including, "Just a wee bit of betrayal before breakfast, ay dearie?"
At the time, the lines Ash said seemed rather strange and made no sense. But now, that one line finally makes sense. As we all know now, Horizon is the only Scottish legend. Therefore, it seems Ash was imitating something she probably heard Horizon say.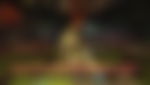 The next teaser appeared in the Season 6 gameplay trailer. Near the end of the trailer, Blisk had said, "Something big is on the horizon, and remember I'll be watching."
Considering Respawn's history of hiding teasers in plain sight, name-dropping a legend may have been a subtle hint at was coming. Moreover, the fact that Blisk mentions it himself makes it more important. Perhaps the backstories of Blisk, Ash, and Horizon maybe intertwine somehow.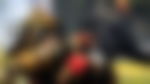 Season 7 looks all set to introduce Dr. Mary Somers
Meanwhile, Horizon dropped a cryptic message in players' lobbies this week, asking them to jump into the Firing Range. Being a scientist, she was running some tests and wanted to collect data from the players. Players got acquainted with Newt, Horizon's robotic companion, and had to complete certain challenges, which unlocked a badge and a Newt charm.
This led to the next teaser. Completing the first set of challenges and going back to the Firing Range also unlocked the key card, giving access to the gravity lifts in World's Edge and Kings Canyon. Upon activating the first four gravity lifts and returning to the Firing Range, players got the first official glimpse at Horizon.
She does not reveal too much about herself, apart from her name and the fact that she is a scientist. And her in-depth knowledge about anti-gravity is also apparent.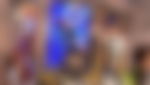 Besides that, The Gaming Merchant also spotted a few Horizon teasers in the Apex Legends Champion Edition trailer. There was a scene where Horizon was concealing herself in the background. In another scene, she appears on the legend banners. Furthermore, in the same trailer, Mirage almost slips up and mentions Horizon's name.
ADVERTISEMENT
Article continues below this ad
While doing a recap of all the characters in the game so far, Mirage says, "Oh, almost forgot! We're getting a new legend, Hor….. Oh, man, I almost slipped up."
That concludes all of Horizon's in-game teasers until now. Unless Respawn pulls off something as drastic as what they did with Forge in Season 4, the stage is set for Horizon's impending arrival at the Apex Games with Season 7.
ADVERTISEMENT
Article continues below this ad
The Gaming Merchant also discussed Horizon's potential abilities and how she ties into the BR's lore along with Blisk and Ash. Those interested can check out his video.
Trending Stories