Apex Legends Season 7 Battle Pass Improvements Will Make Progression More Simplified
Published 11/02/2020, 11:31 PM EST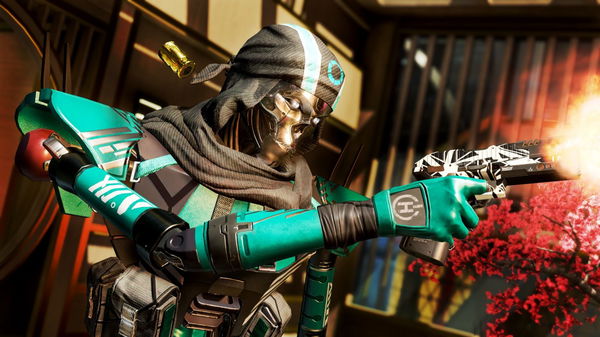 Apex Legends Season 7 is almost here, and the update will bring plentiful changes to Respawn's battle royale. While the new map, Olympus, and the brilliant astrophysicist, Horizon, are the standout additions, a revamped Ascension Battle Pass is just as significant.
ADVERTISEMENT
Article continues below this ad
Similar to other seasons, Apex's Season 7 Battle Pass will feature over 100 exclusive items, including legendary skins, Apex Packs, Holo-sprays, and more. However, this time the battle pass has undergone interesting changes, aiming to make "progression more streamlined and rewarding."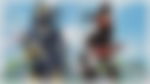 ADVERTISEMENT
Article continues below this ad
Geoff Harrison, a senior product manager on Apex Legends, shared details of the challenge system's improvements in the season seven battle pass.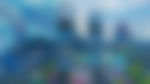 A simplified Battle Pass progression system in Apex Legends Season 7
Since the inception of Apex Legends, leveling up the battle pass required completing weekly challenges or congregating challenge points (CP) and experience (XP). This system will cease to exist soon. In Season 7: Ascension, battle pass progression receives an overhaul with a brand new star system.
Challenges counting towards battle pass progress are no longer points-based. Instead of CP, challenges will now award players between one to five Stars, based on their difficulty. Each star is 1/10th of a level, and each star fills in a slot on the star meter.
When a player collects 10 stars and the meter is full, they get awarded a battle pass level, and the meter resets. This basically means stars fill battle pass levels now, making it much easier to view partial progress toward the next level.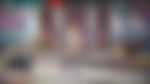 Respawn has also added tabs to the challenges menu in the lobby. This new challenge tracker displays challenges sorted into category tabs such as daily, weekly, and event. It prioritizes the challenges closest to completion on the list. Therefore, deciding which challenges to strive after becomes much convenient.
Furthermore, the developers have improved the end of the match summary to highlight key challenge information more prominently. This should make it much easier to comprehend how each match contributes to leveling up the battle pass.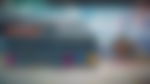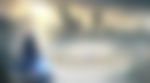 ADVERTISEMENT
Article continues below this ad
Restructured challenge objectives and rewards
Meanwhile, newly introduced challenge objectives and rewards create a more varied and rewarding experience. For starters, there are no more recurring weekly challenges. Instead, Respawn has included those rewards into the revamped daily challenges.
Players can still fulfill unique weekly challenges at any time during the season. Although similar in terms of objectives and rewards, their difficulty is now more consistent.
ADVERTISEMENT
Article continues below this ad
Meanwhile, XP challenges now award players one star for each 10,000XP earned. Additionally, the premium battle pass boosts now increase progress by up to 50% by boosting how much XP gets counted for the challenge. The boosts, however, do not increase the underlying XP gains.
Crafted to fit the repute of Olympus, a utopia floating in clouds, the Ascension Battle Pass is themed around high fashion. Players can level up their pass to unlock legend skins like Wraith's High Class and Octane's Fast Fashion and weapon visuals such as Polished Perfection for Prowler and Cutting Edge for R-99.  Apex Legends Season 7 goes live on November 4, alongside the battle royale's debut on Steam.