Apex Legends: Season 7 Leaks and Potential Additions Until Now
Published 09/22/2020, 1:16 PM EDT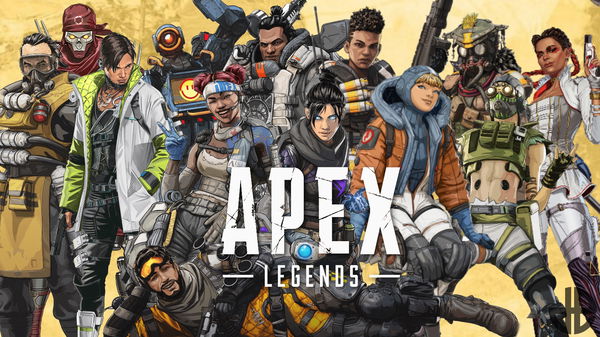 After going live last month, Season 6 of Apex Legends has provided fans with thrilling additions and changes. The season brought in a crafting system, a new legend Rampart, and the powerful Volt SMG. While players were busy trying out the new gameplay features, data miners examined the data in the game files.
ADVERTISEMENT
Article continues below this ad
Data miners began cracking the code looking for clues about what the future of Apex Legends had in store for players. As a result, quite a few hints pertaining to Season 7 came to light courtesy of the dedicated data miners. Apex Legends content creator Kijanna Plays has compiled all the Season 7 leaks so far in a YouTube video.
Potential Season 7 additions in Apex Legends
ADVERTISEMENT
Article continues below this ad
Like previous seasons, the inclusion of a new legend will perhaps be the most exciting feature of Season 7. Kijanna shared a previously leaked image, which sheds light on this matter. The image is fundamental because every single legend on it has made their way into the game. Based on this image, the next legend to arrive should be Valk, whose name has been changed to Horizon.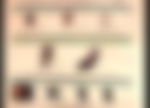 Kijanna also discussed the potential abilities of Valk, aka Horizon, which seems pretty interesting. The passive ability is called Afterburners, allowing Valk and her teammates to skydive faster after an initial drop. VTOL Jets is the tactical ability that initiates when a player holds jump. The ability enables hovering in the air. Meanwhile, the ultimate ability is called Skyward. It is described as: Press once to prepare for launch. Teammates can interact with Valk to join the launch and press again to launch into the air and skydive. However, these abilities could be subjected to changes.
In the video, Kinjanna also shared some of the voice lines of Horizon speaking in the game. Other than that, a new weapon could also make its way into the loot pool in Season 7. Dataminers located several Titanfall guns in the game files such as the C.A.R SMG and the EPG. Respawn also teased the EPG during a Season 5 trailer. However, Apex Legends already has a wide range of weapons in the loot pool, and adding more guns could make it too saturated. Therefore, Kijanna states that no new weapons in Season 7 could also be a possibility. But if a new weapon were to arrive next season, he would place his bet on the EPG.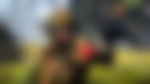 New weapon type and a new map in Season 7
When Season 6 first came out, fans spotted a new weapon type in an image released by Respawn. Dataminers dug in deep and found out the mention of a brand new weapon type called Gadget. At this moment, little information is available about what type of weaponry or grenades these Gadgets could be, but it seems to have a slot on the UI.  Maybe Season 7 will introduce a new weapon type to replace the need for a new weapon.
New weapon type. Gadget.

I suspect that this is the mysterious fourth slot on the UI in the devstream, due to both the weapon enumeration and some non-localized strings.

Speculation: Non-combat throwables, like Smoke Grenade? pic.twitter.com/fTaloSwhmX

— Shrugtal (@shrugtal) August 28, 2020
ADVERTISEMENT
Article continues below this ad
Finally, the possibility of a new Apex map is relatively high. Many fans believe the massive rocket at the Launch Site in World's Edge is a significant hint towards serving the storyline's purpose. Then, the Season 5 quest's ending made an apparent reference to Olympus. Besides that, the scenes from the Season 4 trailer took place on the planet where Olympus is located.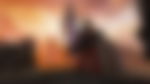 ADVERTISEMENT
Article continues below this ad
As most fans may know, due to delays in development, Respawn had to exclude a new map from Season 6. Thus, Kinjanna believes there is a high possibility that a new map will arrive in Season 7. Whether it is Olympus or another map remains to be seen.
While there might be evidence pointing to exciting additions in Season 7, all of this is still speculation based on data mined information. Players will have to keep an eye out for more in the coming months, while Respawn plans out the future of Apex Legends.