Apex Legends: The Hemlok is Still a Bit Too Powerful in Season 7 Despite Being Nerfed
Published 12/02/2020, 4:51 AM EST

---
---
Apex Legends released the Season 7 update a few weeks ago, introducing a range of new content. Players were treated to the new Olympus map, the latest legend 'Horizon', and the game's first-ever vehicle. The onset of Season 7 also contributed to several balance changes, all of which have shifted the game's meta.
ADVERTISEMENT
Article continues below this ad
The update tuned several weapons, one of which was the Hemlok. This burst AR gained a lot of reputation after receiving significant buffs not so long ago. Therefore, Respawn nerfed the weapon in Season 7 as it had become exceedingly powerful last season.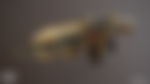 ADVERTISEMENT
Article continues below this ad
However, the Hemlok is still considered as one of the most powerful weapons in Apex Legends despite its strength toned down. YouTuber iTemp Plays showcased the immense combat capabilities of the assault rifle in a recent video.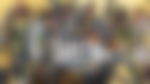 iTemp Plays showcases the brute strength of the Hemlok in Apex Legends Season 7
iTemp Plays stated that his gameplay video is undeniable proof that the Hemlok remains a broken gun after the recent nerf. He started demonstrating the assault rifle's combat competence after landing at Fragment on World's Edge.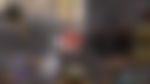 Armed with a deadly combination of Hemlok and R-99, the YouTuber gave his opponents a taste of the high-octane gameplay. Within a few moments, he became the kill leader by racking up five eliminations. He eventually ended up with a victory and 11 kills, dealing over 3,000 damage in the process.
In one instance, iTemp Plays inflicted 105 damage with a single burst, which shows the weapon's devastating potential. The burst weapons in Apex Legends are formidable because they are some of the fastest killing guns.
ADVERTISEMENT
Article continues below this ad
The developers decreased the Hemlok's headshot multiplier from 2.0 to 1.75 in the Season 7 patch. They also increased the recoil of the first burst and the recoil magnitude in the later stages of the pattern. However, they reduced the recoil multiplier in single fire mode to compensate for the increased recoil while in burst mode.
While these changes make the AR more challenging to use in combat, it is still one of the top guns in the current meta. Thanks to its distinct characteristics in both firing modes, this weapon is highly effective at all ranges and doesn't have many weaknesses.
Honestly, the AR's brute strength was not the only reason for iTemp's domination on the battlefield. His impressive gaming skill set was also a major factor. However, should the Hemlok keep performing exceedingly well this season, it won't be long before the developers balance it out.
ADVERTISEMENT
Article continues below this ad