Apex Legends to Get Cross-Play As Part of the Aftermarket Event
Published 10/01/2020, 2:10 PM EDT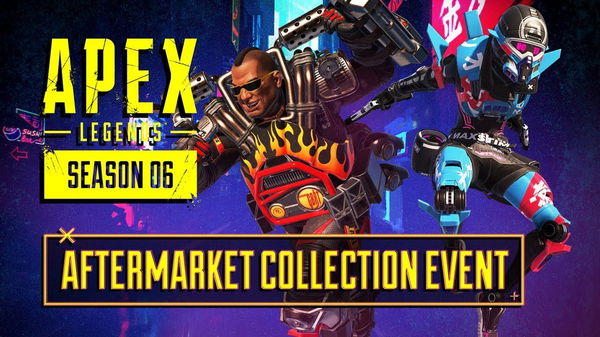 As anticipated by the Apex Legends community, crossplay will come to the game on the 6th of this month, along with the Aftermarket event. The crossplay is still in the beta stage and will be available for console users only, for now. Once the final version launches, it will include crossplay on PC as well.
The October 6 update will also include a brand new LTM called Flashpoint, tricked out event cosmetics, and free rewards for playing, as Chad Grenier, Game Director for Apex Legends, has confirmed.
Fans have been demanding crossplay in the game for quite a while now, and the community had anticipated that this feature will hit the game with the upcoming Aftermarket event.
ADVERTISEMENT
Article continues below this ad
Grenier says, "During the cross-play beta, players will have full access to cross-play functionality while we collect data, test the feature at scale, and most importantly, listen to you, the fans, for feedback."
Apex Legends will finally be getting cross-play on the 6th of this month
As we said before, the crossplay will be available on all supported platforms like PS4, Xbox One, and Origin. The announcement also specified that it will include Steam, following the final launch of the feature. The crossplay option will be enabled in-game by default. However, players on Xbox One will have to enable a similar it on the system settings outside the game as well.
ADVERTISEMENT
Article continues below this ad
Adding friends will follow a similar procedure as before, just with the added ability to invite others from any platform. Moreover, players can even see what platform their friends are playing on and can use in-game voice chat as well.
Further reading: Apex Legends: Aftermarket Event Next Week and Job Listings Hint at Developments for Mobile Version
However, crossplay will not entail cross-progression. Grenier makes this clear in the announcement.
ADVERTISEMENT
Article continues below this ad
"Cross-play does not mean cross-progression. While we do believe this is a valuable feature, it's unfortunately not available for Apex Legends at this time. However, we will talk more about this at our Steam launch later in the year."
The current season of Apex has been successful in winning back a portion of the popularity that it had lost in the last few months. With the introduction of crossplay in the game, the community might be looking at a significant growth in its population.