Apex Legends to Nerf the Game's Latest Character in Valkyrie by Removing Her "Tactical Hover" Ability
Published 05/26/2021, 2:59 PM EDT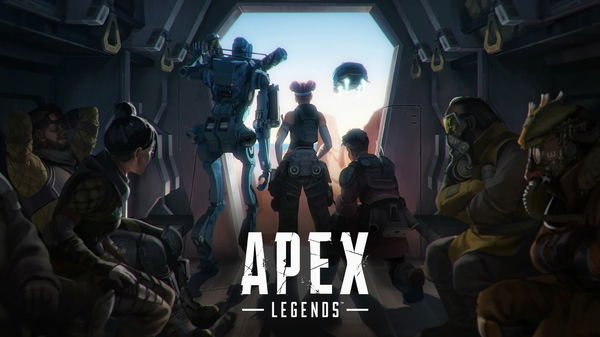 ---
---
It's only been a few days since Respawn Entertainment added a new character, Valkyrie, in Apex Legends, and it seems like it's already going to have a massive nerf that will prevent players from using it. It's an extremely bold tactic for the developers to make this decision. But it looks like the Apex Legends Global Series played a major hand in the developers making this choice.
ADVERTISEMENT
Article continues below this ad
It hasn't been announced because the patch notes for the upcoming update haven't arrived yet. But a developer from the company revealed that it will remove Valkyrie's "Tactical Hover" ability from the game.
Valk's "tac hover" was designed to consume fuel at 10% of the normal rate.

With ALGS ramping up, we figured we should remove this exception (we found Valks would often take coffee breaks above the final fight in scrims).

This will go live on Thursday.

— John Larson | JayBiebs (@RSPN_JayBiebs) May 25, 2021
ADVERTISEMENT
Article continues below this ad
Valkyrie's Tactical Ability in Apex Legends
Valkyrie has a lot of cool features at her disposal in Apex Legends, with one of them being her ability to fly. With the VTOL Jet passive ability, players can fly around for a while at different speeds and range by controlling the fuel consumption. But there's also another way which would allow players to double the range.
During the early days following the release of Legacy, a Redditor on r/apexuniversity showcased an extremely cool feature of Valkyrie. In the Reddit post, it shows the Valkyrie using the passive ability of Missile Swarm to double the flying range of Valkyrie. It does this by holding in the missiles while flying, which reduces the fuel consumption by ten percent. But the downside of this trick is that players can't attack or defend itself from others. So using the "Tactical Hover" has its pros and cons.
Developer announces nerf for "Tactical Hover"
ADVERTISEMENT
Article continues below this ad
But it looks like this ability might not be here for a while or forever. Recently, Apex Legends Associate Live Balance Designer John Larson tweeted about an upcoming nerf for the "Tactical Hover". In his tweet, he mentioned that the developers knew about this trick, and it was designed to be used that way.
But, he also stated that a lot of players stayed in the air for a long time using this ability. He said that with ALGS set to arrive soon; the developers felt that it might be too helpful to players. So Apex Legends will remove it on the update which goes live on Thursday, May 27.
It's pretty unclear why the developers believe that it's broken because players can't do anything while they are in the air. In the end, it seems like fans of Valkyrie won't be happy after Respawn Entertainment nerfed her massively.
ADVERTISEMENT
Article continues below this ad