Apex Legends: Wraith Gets Nerfed and Pathfinder Gets Buffed with Aftermarket Update
Published 10/06/2020, 5:33 PM EDT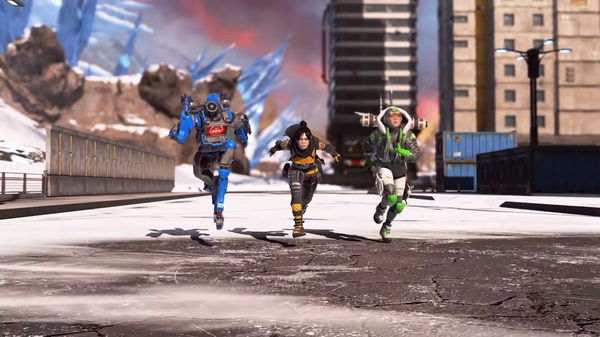 The highly anticipated Aftermarket Collection Event went live in Apex Legends today, October 6. The introduction of a brand new Flashpoint LTM has changed players' perception of healing in the battle royale. Meanwhile, collecting all 24 event-limited cosmetics will yield the latest addition to the heirloom pool, Caustic's Death Hammer.
ADVERTISEMENT
Article continues below this ad
The Aftermarket patch also incorporated the long-awaited cross-play feature. Players finally have the opportunity to jump into matches with friends on other platforms. Cross-play is currently in beta release and is enabled by default. Disabling it could lead to longer queue times. While players test the functionality at scale, Respawn will collect the data.
ADVERTISEMENT
Article continues below this ad
The new update went live earlier than expected and has intensified the action on the battlefield already. Apart from the exciting additions, the legend and weapon meta received several balancing changes. Among those, the adjustments for Pathfinder and Wraith are the most significant.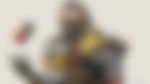 Aftermarket patch nerfs Wraith and buffs Pathfinder in Apex Legends
Despite receiving numerous nerfs, Wraith has consistently maintained a top pick rate, and Pathfinder isn't far behind. Respawn understands that both the characters have been pushed to the brink in terms of cooldown and utility nerfs, and pushing them any further would make them less fun to play.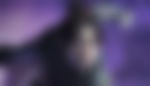 Instead of adjusting Wraith's abilities, Respawn changed her sprinting animations. Wraith already had a small hit-box, and the previous running animations made her even smaller, which made it harder to register hits. The new animations are more upright and expose a larger area of Wraith's body to gunfire. This slight nerf makes it easier to connect hits on Wraith.
ADVERTISEMENT
Article continues below this ad
Meanwhile, Pathfinder's tactical has finally received a buff after a significant Season 5 nerf to his grapple. The cooldown on Pathfinder's grapple is now based on the distance the robot travels. The shortest possible cooldown is now 10 seconds, while the longest is still 35 seconds. Performing a short grapple will replenish the tactical ability rather quickly. At the same time, a player has to swing a very long distance to get the maximum cooldown time.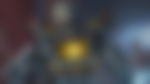 The Aftermarket patch handed out balancing changes to other legends, including Rampart, Loba, Bloodhound, and Crypto. Weapons such as Devotion, Triple Take, and Spitfire received adjustments.
ADVERTISEMENT
Article continues below this ad
The update also included several interesting Quality of Life changes like Loot Prompts, Performance Display, Anonymous Mode, and more. Lastly, several bug fixes were also implemented.
Overall, the Aftermarket patch has brought not only exciting content but also some much-requested features and changes. For a detailed breakdown of the entire Aftermarket update, you can read the full patch notes here.