Apparently, Deadpool Might Be Returning to Fortnite in a Whole new Outfit
Published 08/19/2021, 1:04 PM EDT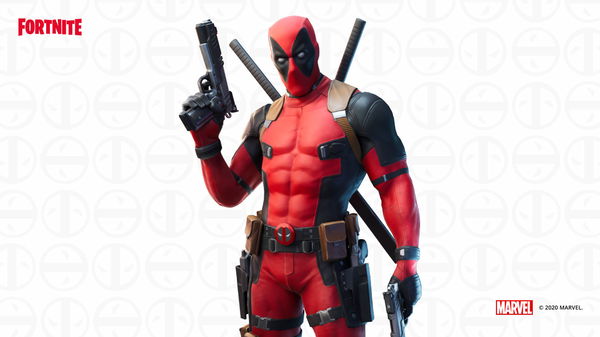 ---
---
A long-awaited Deadpool x Fishstick skin might finally make its way to Fortnite. The fan-favorite Deadpool and Fishtick, who has seen some love from the community in recent seasons, could drop in stores soon as leaks claim the skin has been in the works for a long time.
ADVERTISEMENT
Article continues below this ad
Deadpool first appeared in Fortnite: Chapter 2 Season 2 taking over the game being more than just a skin. The event even saw his hideout featuring in-game for players to explore.
Fortnite: The buzz about the new skin
ADVERTISEMENT
Article continues below this ad
Epic Games' Fortnite is not a stranger to Marvel crossovers; with the latest one starring Gamora from the Guardians of the Galaxy. Even during. But the largest one was hands down Season 4 "Nexus War" that welcomed Thor, Iron-Man, Groot, and many others.
According to ShiinaBR and HYPEX, the upcoming skin collection might bring the Deadpool Fishtick to the game. Many players expected the skin to be launched with Deadpool's takeover, which did not seem to be the case. Leading people to believe that Nexus War would be the one.
Epic worked or is still working on 2 new Fishstick skins:

– A "Donut" version (Could be related to Deadpool, his codename is "Donut")
– A "Toon" version, similar to the Toon Meowscles skin

— Shiina (@ShiinaBR) August 18, 2021
Validating the claim, ShiinaBR mentioned a "Donut" along with a "Toon" version of the Fishtick were under works by Epic Games. Explaining further, they tell us about the secret codename of the devs' for 'Pool: "Donut".
Watch this Story: Fortnite: Craziest Easter Eggs in the Ariana Grande Rift Tour Concert
SOME UPCOMING SKINS:

– Toon Fishstick
– Deadpool Fishstick (probably scrapped)
– Voxel Jonesy
– Alien Flora (purple tree from the survey)
– Repaint Kuno

— HYPEX (@HYPEX) August 18, 2021
ADVERTISEMENT
Article continues below this ad
On the other hand, HYPEX suggested that their release would likely be the Toon Fishstick and Toon Meowscles. As for the Deadpool x Fishstick, they claim that the skin is "probably scrapped". It would not be much of a surprise if such is the case as it's been a long time coming.
Despite this, The Red suit killing machine, who refuses to work with the X-men, is known for his in-game collaborations. The Cuddlepool and Ravenpool have also been in-game for Cuddle and Raven Team Leader.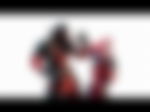 ADVERTISEMENT
Article continues below this ad
Will the fish finally meet its favorite pool? There is certainly not telling when it comes to skins in Fortnite. If you are one who follows HYPEX, we suggest don't get your hopes up, but then again, Epic Games do not need a reason to do what they wish to.