Apple Announces Major Updates to its Gaming Technology at WWDC 2021
Published 06/14/2021, 1:13 PM EDT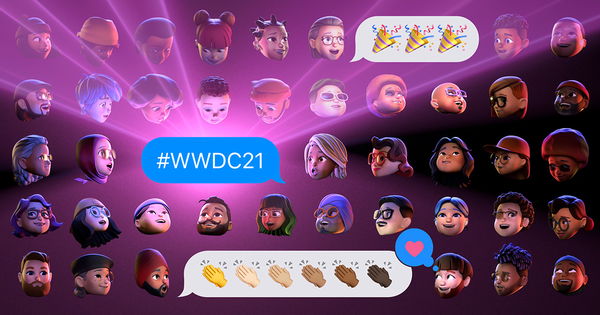 ---
---
Tech giant Apple holds an annual Worldwide Developers Conference or the WWDC to announce all the new technology updates. Amidst all the gaming expos, such as E3, Summer Game Fest, and EA Play lined up currently, Apple didn't want to miss out. Therefore, it also held its WWDC21 recently, which has tons of interesting announcements.
ADVERTISEMENT
Article continues below this ad
The company has broken a lot of ground in terms of gaming technology since its last event. Moreover, with it now also making its own M1 chips, the variety that it can offer developers is insane. In fact, there were a few announcements on the WWDC21 in particular that severely change the way games on Apple run.
All the new game development tools Apple has to offer
ADVERTISEMENT
Article continues below this ad
With the company rolling out new hardware and software, it also has a new and improved version of its graphics and shader API. Metal version 2.4, as it is called, is going to have support for the new OS version of all the devices ranging from iPhone to the AppleTV. Metal version 2.4 has an all-new compression format to meet popular industry standards as well as formats exclusive to the Apple silicon.
As consoles enter a new era of graphics with ray-tracing technology, the tech giant isn't too far behind. In fact, it had already displayed ray-tracing back in 2019, even before the PS5 or the Xbox Series X|S was released. However, it is yet to see any developers create a game using ray-tracing for Apple devices.
Another enhancement the company has to offer comes in the resolution department. With a feature called Extended Dynamic Range, developers can now release HDR versions of games on Apple. Unfortunately, it is only available for the latest products from the company.
WATCH THIS STORY: Best MMORPG Titles Coming to PlayStation, Xbox, and PC in 2021 
New updates announced at WWDC21 for gamers
App Stores across iOS, iPadOS, macOS, and tvOS will now feature in-game events of games right at their landing page. Therefore, players wishing to download new games would know exactly what to expect from them. Moreover, Apple is also offering in-app clip recording for games that allow players to record the last 15 seconds of the game they are playing.
ADVERTISEMENT
Article continues below this ad
The most exciting announcement at the developer's conference was the support for popular gaming controllers arriving at Apple devices. This allows users to control their Macs and iPads using a controller as well as playing games on it. Moreover, it also allows developers to create controller-based games on iPhones and iPads with an on-screen controller.
Finally, Apple has also made significant improvements in terms of how games use Augmented Reality and spatial audio. Therefore, while it might not be the go-to choice for gamers, the company is certainly trying to improve its gaming environment by offering a lot more to both developers and players.
ADVERTISEMENT
Article continues below this ad
ALSO READ: WATCH: Battlefield 2042 Showcases an Exhilarating Gameplay Trailer as the Part of Xbox and Bethesda E3 2021 Showcase