Are Gymnasts Allowed to Rest? US Olympic Star Suni Lee Reveals Harsh Reality
Published 01/01/2022, 12:55 PM EST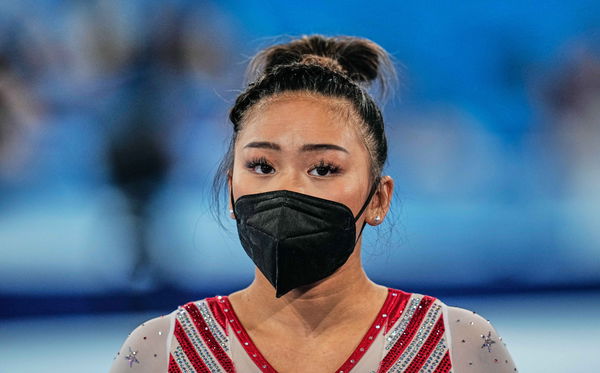 ---
---
18-year-old Suni Lee quite shocked the world when she became the Olympic all-around champion in gymnastics. At a very young age, she beat several other experienced gymnasts to grab the medal.
ADVERTISEMENT
Article continues below this ad
But ever since then, Lee has talked time and again about the harsh reality behind the gymnastics scene. As an elite athlete, Lee has been through her own share of struggles and speaks about it publicly.
ADVERTISEMENT
Article continues below this ad
Recently, in a podcast, she talked about what goes on behind the scenes with gymnastics and how this sport has completely turned her life upside down.
It was really hard: Suni Lee
After Tokyo 2020, Lee revealed that she was under extreme pressure and stress. Even mentally she was going through a lot.
Due to the pandemic, the 2020 Olympics were postponed to 2021. This significantly hindered the athlete's training regime. Getting back after this was really difficult, because as a gymnast, you need to be practicing all the time, otherwise you might lose your flexibility.
"It was really hard. It definitely took me probably like over six months to kind of like, try and motivate myself again and get my body back to where it was," said Lee.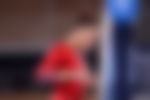 Furthermore, it was a 6-month long break. In gymnastics, taking even small breaks can set you back by months. So 6 months was a lot.
"And it's in gymnastics, if you take like, say if you take like two weeks off, it's gonna take you like three months back to get three months to get back to where you were," said Lee.
Additionally, in gymnastics, you have to keep your body constantly active no matter what. This can be mentally draining for the athlete.
Lee struggled a lot after the pandemic
After her break, when Lee got back to the gym, she was clearly out of practice. The first week she was back, she broke her ankle.
This lowered Lee's confidence, making her doubt whether she could actually do this or not.
ADVERTISEMENT
Article continues below this ad
"I don't know if I can do this anywhere because I was just like the pandemic I was off for three months I come back my first week I broke my ankle," said Lee.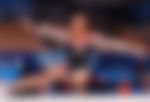 The broken ankle put her back by another 3 months, adding up to 6 months of no practice in total. This was extremely hard for Lee to deal with. This lowered her motivation as well.
ADVERTISEMENT
Article continues below this ad
However, Suni Lee overcame all of these and worked really hard for the Olympics. It paid off when she walked away proudly with 3 medals.