Argentina storm into the Final
Published 07/01/2015, 3:05 AM EDT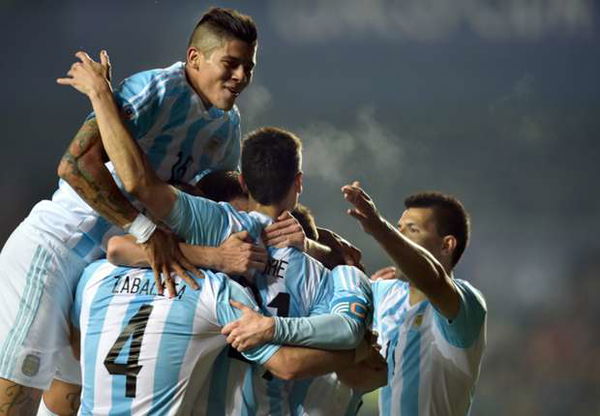 ---
---
Argentina have finally lived up to their pre-tournament hype as favourites. They crushed the last tournament's finalist, Paraguay 6-1. The Argentine frontline, by far the most devastating on paper, struggled throughout the tournament as Argentina grinded out results in the Group Stage and Quarter-Finals.
ADVERTISEMENT
Article continues below this ad
However, the Semi-Finals against a high-flying Paraguay, most people may have assumed it was going to be a slug fest narrow win. However, Lionel Messi and Javier Pastore had other ideas. The 2 commanded the midfield as Paraguay struggled to cope with the Argentina midfield and frontline, continually harassing them and keeping them on the edge.
The 20 minute saw Rojo score as he pounced on a loose ball after a set piece. Pastore, who ran riot in the midfield throughout the match, scored the second thanks to a brilliant ball by Messi. Just before the half, Paraguay capitalized on bad defending to score their goal and carry momentum heading into the second half.
ADVERTISEMENT
Article continues below this ad
Early into the second half, Di Maria scored his first of 2 as Argentina restored their 2 goal lead at 3-1. Di Maria, Higuain, Aguero all came onto the score sheet as the referee blew the whistle at 6-1.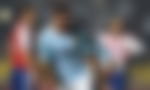 ADVERTISEMENT
Article continues below this ad
Argentina now enter their 27 Copa America Final, where they face the high-flying hosts, Chile. The hosts who aim to win their 1 Copa America title will now be vary of the Argentina assault. They just showed how brutal they can be. Even though he was not on the score sheet, Lionel Messi was the biggest threat for Argentina as he harassed the Paraguayan defenders, drew out saves from their keeper and notched up 3 assists.
If this momentum can be carried, Argentina could be looking at a very comfortable win in the finals. However, Chile will be tougher prospects with a stronger squad than Paraguay. Their star attacking men, Vidal and Sanchez could punish Argentina for sloppy defending, as shown by the goal conceded. Medel and Isla will have their work cut out as now, more Argentine players could step up on the occasion (Pastore was a revelation for the midfield in this match). Bravo will need to carry his stellar season form to keep Argentina at bay and Chile in the match.

ADVERTISEMENT
Article continues below this ad
Argentina, who have unquestionably improved on their 2011 Copa America form, are now firm favourites to take the title and win the country's first International Trophy in a generation, after nearly winning the World Cup in Brazil. Chile, backed by their supporters will want to win their first ever International Title.