'Argued All the Time': Shaquille O'Neal Draws a Parallel Between His Relation with Kobe Bryant and Charles Barkley
Published 05/16/2021, 1:07 AM EDT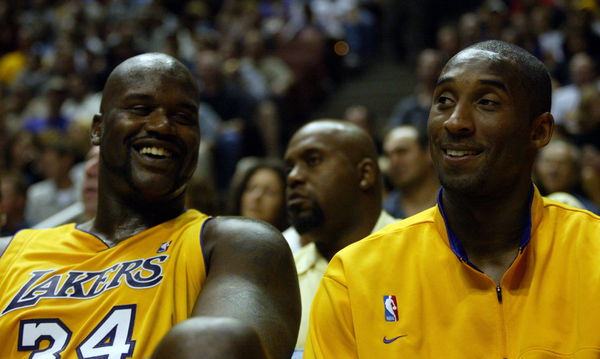 ---
---
Shaquille O'Neal, believe it or not, has been making headlines for the last 35 years now. At first, he attained popularity as the biggest 14-YO to play basketball. Then, he joined hands with Lakers' Kobe Bryant to build an almost invincible team. And lastly, he entered NBA on TNT as a star NBA analyst, adding flavor to an already hot program.
ADVERTISEMENT
Article continues below this ad
In his last ten years of appearance for Ernie Johnson's show, Shaq has built a reputation as a funny and stubborn host who would always stay firm in his point of view. Mostly, he would find himself opposing the views of his counterpart Charles Barkley, but he fortunately never threw a chair at Charles. So how does their relationship dynamics work? 
Shaquille O'Neal on dealing with Charles Barkley and Kobe Bryant
ADVERTISEMENT
Article continues below this ad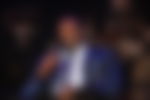 On the NBA Hall of Fame 2021 induction night, the organizers kept a segment where all the NBA on TNT speakers sat down to share their opinion on different matters. That's when Shaq used an opportunity to pull the legs of the former Sixers legend.
He discussed their ever-entertaining arguments and expressed, "When we do talk about issues, you have three intelligent people and Charles that gives their point of view. The thing that we love about each other is that we can have a different opinion and respect each other. Me and Charles go at it all the time, like I don't have an older brother, I'm the oldest, but if I did have an older brother, I would want him to be Charles Barkley."
He then drew a parallel between that relation and the one he had with Kobe Bryant. The Big Shamrock emphasized, "Same thing with me and Kobe, we argued all the time, but we respected each other. That's why we were able to win three out of four championships. It's all about respect."
Read Also – Michael Jordan Opens Up About Inducting Kobe Bryant to the Hall of Fame
When Lakers' Shaq and The Chuck Wagon fought
ADVERTISEMENT
Article continues below this ad
Back in 1999, the 1999-00 season had just kicked off when the Lakers' Shaquille O'Neal and the Rockets' Charles Barkley fought like high schoolers. The Lakers were leading 30-26 when the Incredible Bulk threw the basketball at Shaq's bald head.
It turned into a nasty fight, and the bench on both sides had to intervene to separate them. A funny block attempt from Shaq irritated Charles, and it all led to a violent fight.
ADVERTISEMENT
Article continues below this ad
The Lakers won the game 89-88, and it gave the viewers a mouthwatering battle to watch. Who knew back then that the two would go on to host a show together? Also, Kobe Bryant had missed that infamous game, or else one can only wonder how that trio would have functioned under the tension. 
So you tell us, do you prefer the enemies in Shaq and Charles or the brothers that they claim they've become? Help us know in the comments.