Did Arrogant Comments from Max Verstappen in the Press Conference Lead to the FIA Investigation and Further Penalty
Published 10/27/2019, 9:56 AM EDT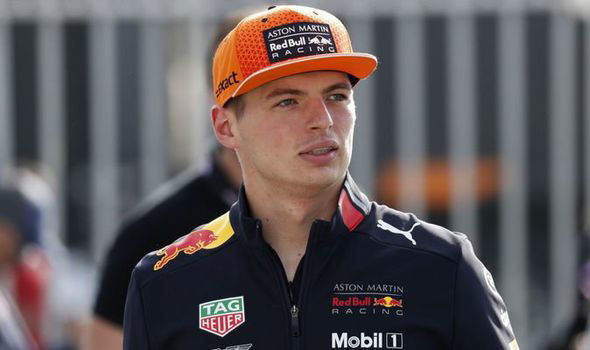 During the qualifying session of the Mexican Grand Prix 2019, Max Verstappen grabbed pole position. However, disaster struck Red Bull as the FIA slapped him with a 3-place grid penalty. As a result, Charles Leclerc and Sebastian Vettel will line up on the front row ahead of Lewis Hamilton.
ADVERTISEMENT
Article continues below this ad
It would later transpire that Max Verstappen shot himself in the foot and painted himself guilty in the press conference. However, initially, the FIA had not even noticed that he didn't slow down, so there was no investigation necessary.
ADVERTISEMENT
Article continues below this ad
Then came the incriminating press conference where the Dutchman painted a neon sign saying 'Guilty'. So, the FIA elected to take another look at Verstappen's data following his provocative comments.
It was worth noting that, according to Auto Motor und Sport, Valtteri Bottas destroyed the marshalling sensors in his crash. That explained why neither the trackside LED boards nor the yellow LEDs on Verstappens steering wheel were working.
It was also his smug mannerisms that hammered the final nail in the coffin and he was hauled up. He even practically challenged the FIA when he said, "Well, then delete my lap. The second. The other lap was fine as well."
Upon being questioned further, he said, "Do we have to go there? To safety? I think we know what we are doing – otherwise we would not be driving an F1 car. It's qualifying and, yeah, you go for it. But like I said before, if they want to delete the lap, then delete the lap."
Afterwards, the likes of Lewis Hamilton responded on the incident and the FIA ruling. In all honesty, it was the right decision as F1 drivers should set a precedent. This kind of behaviour from Max Verstappen does not bode well for Formula One and its image as a whole.
Hamilton: "It's really important that the FIA are very strict on yellow flags. There could have been marshals on the track. These volunteers put their lives on the line to make sure we are safe, and you have got people who are being careless and not abiding by the rules."

— Philip Duncan (@PhilDuncanF1) October 26, 2019
Other responses were,
Correct penalty. Hope Max learns his lesson from this, not just the incident but the comments he made in the presser too. Really came back to bite him!

— Tom Bellingham (@TommyWTF1) October 26, 2019
I adore Max but my God he can be frustrating. That first lap was astonishing. He had P1 by rights. As soon as VB crashed nobody could improve. His belligerence in not lifting and then defending his actions have cost him and show despite his maturity this year, there's a way to go

— Will Buxton (@wbuxtonofficial) October 26, 2019
ADVERTISEMENT
Article continues below this ad
Incredible speed, questionable driving, controversial comments…

Regardless of what the outcome is, this whole situation is Peak Max Verstappen

— Tom Bellingham (@TommyWTF1) October 26, 2019
ADVERTISEMENT
Article continues below this ad
Verstappen: "It's very disappointing to be handed a grid penalty for the race, and Ferrari will be very quick tomorrow so tyre life will be important, but we have a really good race car, so it should be a close fight" #F1 #MexicoGP

— Luke Smith (@LukeSmithF1) October 26, 2019