Arsenal v Hull City: Match Report
Published 10/19/2014, 3:35 AM EDT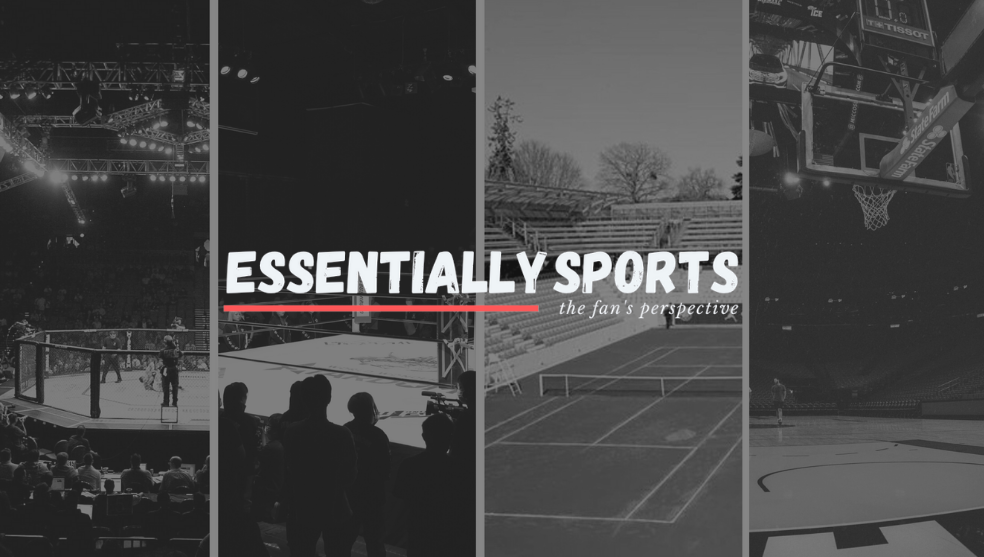 ---
---
Arsenal played host to Hull City this weekend after the two sides last met at the FA Cup final back in May.
ADVERTISEMENT
Article continues below this ad
No extra-time in League games meant we could only manage a repeat performance of our 90 minutes against same Hull last May.
It was a game we knew we had to win to set our campaign rolling on title form. After getting appetized with City's romp of Spurs, we all expected to relax and watch our team do same against Hull.
ADVERTISEMENT
Article continues below this ad
For the first 20 minutes, it looked like we were actually on course for a thrilling day.
Quick passes, mostly driven by Jack Wilshere, saw good movements in every corner of the pitch from all players. Alexis got to the by-line and played an inviting chip into the box but Wilshere could not direct his contact. Soon after, Welbeck had a shot straight at Harper from a long ball which he managed to control. Having watched a certain Argentine put half chances away in the earlier kick-off, you kind of expected Welbeck to do a bit more, probably reach for the second bar. However, we were really pressing Hull so hard they hardly had the ball outside their half within the period. Harper made a wonderful flying save to his left to deny Santi Cazorla's sweetly struck right-footed drive.
Not long after, though, the inevitable lead came, from the one player who you could vote will score from hard work.
Playing on the right, Alexis' nippy feet and a swivel of the hip helped him glide past James Chester and while we all – Harper inclusive – thought he'd looked up to find a teammate, the excellent Chilean struck it low and hard into the bottom corner to give us a deserved lead. But for a little unsteadiness in his footing, he would have made better contact with Chamberlain's cut-back to extend the lead.
As so often seems to be the case, complacency got the better of us and we got hit on the break.
Mo' Diame has made an excellent start to his new adventure away from West Ham, and after scoring against the Hammers some games ago, the Senegalese powered his way past the Arsenal defence to equalize for Hull. Flamini's resistance of Diame's tug was soft, and since he was able to still make a touch, he should have kicked it away from the goal mouth while making his protest to Referee Roger East. The tempo of the Arsenal attack had understandably been hit as nothing much of note happened till after the break when Mertesacker's sleepiness granted a significantly smaller Abel Hernandez the chance to rise to head in a glorious lead for Steve Bruce's side.
It felt like May 17 all over again.
Wilshere's clattering with a Hull player saw him come off for Joel Campbell and while the Costa Rican should probably have done more with his chances in the box, his freshness – coupled with the pace of the hugely impressive Hector Bellerin – was an added stretch to the Hull resistance.
In the end, an Alexis magic set-up saved us from what would have been quite a calamity, to put it mildy.
Welbeck has described it as "bittersweet", surely because he got a goal, and as much as we needed a win to keep up with Chelsea and Southampton at the top, going into the Champions League away to Anderlecht we needed not to lose.
Just only 90 points to play for now.
**Player Ratings
GK) Wojciech Szczesny – 7.0
Had very little to do for most of the game. Was unlucky to concede two goals which he couldn't really do much about, and really wasn't helped by his defenders today.
RB) Hector Bellerin – 6.0
It's difficult to expect too much from the youngster when he is really being thrown in at the deep end. Didn't do a huge amount wrong, but didn't really offer enough going forward either. Was guilty of a few stray passes.
CB)  Per Mertesacker – 5.5
Not only was he almost entirely responsible for the second goal, the German was really charged with leading the line and organising the defence; something he did in the final 25mins of the game.
CB)  Nacho Monreal – 6.5
A makeshift centre-back, Monreal performed acceptably without really standing out. He doesn't offer the same protection to Mertesacker that Laurent Koscielny does, something the German sorely needs.
LB) Kieran Gibbs – 6.5
Gibbs was fantastic in the first half, offering plenty going forward as well as being disciplined at the back. He dropped off in the second half however, and went to sleep a little for Hull's second goal.
DM) Mathieu Flamini – 6.0
Very unlucky not to get the foul which led to Hull's first goal, but was fairly quiet form then on until he was taken off.
CM) Jack Wilshere – 7.5
Wilshere was arguably the best thing about Arsenal for much of the game, seemingly the only one with any interest in actually going for the win after Hull took the lead. Injured himself late on in a reckless challenge and was replaced.
CAM) Santi Cazorla – 6.5
Looked to be starting the game extremely brightly, and saw a fantastic shot tipped over the bar by Steve Harper. Drifted in and out of the game in the second half, and was guilty of giving away possession on a number of occasions.
RAM) Alexis Sanchez – 8.0 (Arsenal's MotM)
Really pulled Arsenal through this one with a goal and an assist. He showed off his skill and trickery to get beyond the defenders, lashing past Harper in the first half, and setting up Danny Welbeck beautifully to salvage a point late on.
LAM) Alex Oxlade-Chamberlain – 6.5
The youngster looked absolutely excellent in the first half, although much like Cazorla he faded in and out of the game. Came back to life during Arsenal's late surge at the end, but didn't show enough consistency.
ST) Danny Welbeck – 7.0
His rating was somewhat saved by his equalising goal, because in all honesty Welbeck wasn't fantastic today. He squandered possession far too much, and seemed to consistently make the wrong choice. He took his goal well however, which is what is expected of him as Arsenal's lone striker.
Substitute)  Aaron Ramsey – 6.5
A shock inclusion after recovering early form injury, came on in the second half but didn't really light the place up.
Substitute) Joel Campbell – 7.0
The Costa Rican added a bit of energy when he came on, and although he doesn't look to be on the same page as the rest of the team just yet, he made a case for more game time.
*Next PL fixture
ADVERTISEMENT
Article continues below this ad
Sunderland v Arsenal
Venue – Stadium of light
*Next CL fixture
Anderlecht v Arsenal
ADVERTISEMENT
Article continues below this ad