Arsenal VS Manchester United: Key Battles
Published 10/03/2015, 7:44 AM EDT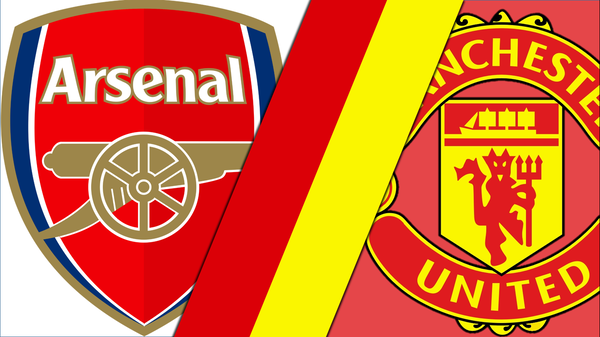 Manchester United vs Arsenal is always a high caliber clash. There is always a lot at stake when the two Premier League giants meet, and their match this weekend is no different. While United have a chance to cement their position at top of the table, Arsene Wenger will have other plans for the visitors from Manchester. Let's have a look at the top individual battles which will decide which way this match will go.
ADVERTISEMENT
Article continues below this ad
ADVERTISEMENT
Article continues below this ad
It will be the battles of the two German midfielders. One from the younger breed of the world class players that the European country produce and other the veteran. The way Shweinsteiger has settled into the team proves his class again and it will be his responsibility to keep his compatriot at bay. Ozil's vision could be a problem for any team and it will interesting to see if Bastian will be able to keep it in check.
The Sunday's match will also see the clash of Alexis Sanchez and Matteo Darmian. While the Chilean has been outstanding since his arrival in England, Darmian has proven to be the signing of the season so far. Though the Italian has been playing at left back in the absence of injured Luke Shaw, one can expect Louis van Gaal to play him at his natural position to keep Sanchez at bay, and it can prove to be the first big test for Darmian who has been flawless so far.
Though Memphis Depay was touted as the next Ronaldo, it's Anthony Martial who has really produced that kind of impact on the team. Running at defenders, twisting and turning and finishing clinically, Martial has been nightmare for defenders. But this time he will be up against a much experienced back line. But Arsenal have their own problems as they are missing Laurent Koscielny due to a hamstring injury and it will be a test for Gabriel and Mertesacker to handle the in-form Martial.
ADVERTISEMENT
Article continues below this ad
Juan Mata is in fine form and Wenger knows that. He has to deploy the 24 year old Coquelin to keep the Spaniard from making or scoring goals. With his immaculate vision and passing, Mata has to be marked properly, and not allowed  time on the ball, and it will be up to the Coquelin to do that, which can be prove to be a key battle in Sunday's match.
ADVERTISEMENT
Article continues below this ad
The final battle will be between United's marquee summer signing and one of the Arsenal's most promising young players. Bellerin has been solid this season and is now the preferred right back replacing Debuchy in the pecking order. But he will have his work cut out against Depay, who might not had the start he was hoping for his life as a United player, but certainly possess enough skill to work some magic, and who knows, this sort of stage might be perfect for the Dutch to get the kick he requires for the season.