Arsenal vs Tottenham- Talking Points
Arsenal beat Tottenham 2-0 in a one-sided north London derby. Though Spurs began the tie four points ahead, the gunners proved to be too good for their neighbors. Goals from Shkodran Mustafi and Alexis Sanchez within five minutes from each other were enough for the home side.
Men vs Boys 
If one did not know the names of the team, it would have been hard to comprehend that Arsenal was up against a top 6 team. Tottenham's performance was nothing like what they have shown to be capable in the past. On the other hand, Arsenal was on the top of their game. They produced the sort of performance, fans dream of seeing in a derby.  Throughout the game, Arsenal was in control. Every played player their heart out. For once, the Gunners played like a top team in a big game. While their bitter rivals put in an embarrassing outing.
Pochettino's away record. 
Since taking over Tottenham in 2014, Mauricio Pochettino has only won one game away from against the top 6. If Spurs dream of winning the title, this record is unacceptable. Their defeats at Manchester United and Arsenal this season have shown that in these games they are a shadow of the team they are known to be. In both the matches, Spurs gave no fight and were far below their best. While pinpointing, one thing for this might be unfair but there definitely is a mentality issue. Pochettino needs to find solutions to this issue or else Tottenham will fail to progress as a team and also will be a major blot on his managerial abilities.
Mesut Ozil shines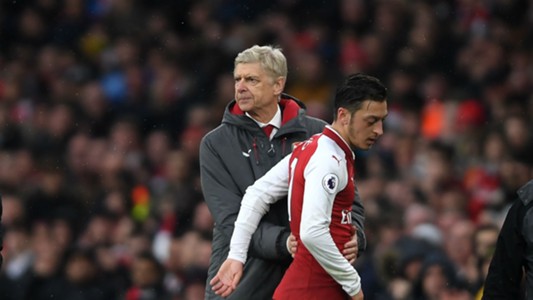 Since joining Arsenal, Mesut Ozil has been the center of massive criticism, especially after many defeats. While if the blame is fair or he has been made a scapegoat remains for debate, there is no doubting the German hasn't lived up to his potential for Arsenal. On Saturday, Ozil showed the world what he is capable of.  The display against Spurs was, without doubt, one of his best in an Arsenal shirt. Fans will hope that unlike many times in the past, this performance isn't an abbreviation and the former Real Madrid star can consistently produce performances at this level. Ozil