Arsene Wenger -The Architect of Arsenal's Future
Published 01/14/2016, 10:57 AM EST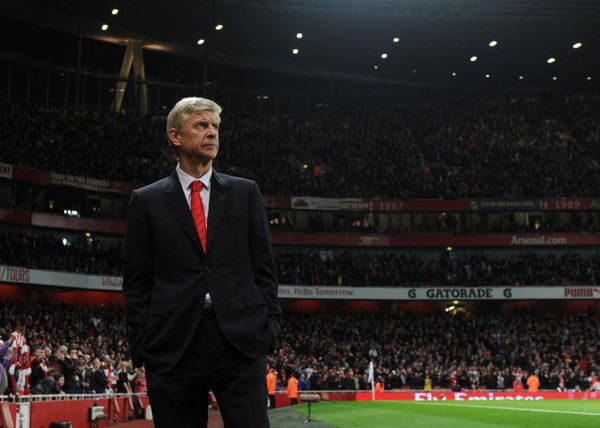 Having just crossed the half way point in the league, Arsene Wenger will be happier than most, sitting level on points with Leicester on top of the table and having commenced their second consecutive defence of the FA Cup with an impressive win over Sunderland. The FA Cup is a special competition for Wenger, who holds the joint record of having won the most number of FA Cups along with George Ramsay who won six titles with Aston Villa from 1887 to 1920. It was maybe poetic that Wenger equaled that record against Aston Villa, with a handsome 4-0 win at Wembley last May. Another personal record that Arsene Wenger holds, is that of the longest serving manager at a club in the Premier League right now. This is, in particular, an interesting one, given how managers are changing with every passing season at most other clubs.
ADVERTISEMENT
Article continues below this ad
Manchester United have struggled ever since the departure of Sir Alex Ferguson and Chelsea find themselves in turmoil despite having won the league in May. But amidst all the highs and lows that football has offered Arsenal, Arsene Wenger has remained an unwavering constant. Some say he is Arsenal's guardian angel while others argue he is a fallen one. Having once led his team to a glorious season without a single defeat in the league, he is now blamed for not having won a single league title since that fateful year. It has been a long eleven years for Arsene Wenger. Eleven years of top players leaving, and not enough replacements being bought. Eleven years of struggling to match up to the other big teams like United and Chelsea. Until 2004, in the Premier League era, only three teams had won the league, Manchester United, Blackburn Rovers who have since faded away and Arsenal. In fact, until 2004, Arsenal were the only team questioning Manchester United's domination of the English top division. But Wenger has  since seen Chelsea come in and take the league title four times and even a financially strengthened Manchester City win it twice. Arsenal's performances in Europe since the turn of the decade have also been less than impressive, having made the quarter finals only once, most recently getting knocked out by Monaco in the round of 16. The only saving grace for the Frenchman has been the two consecutive F.A Cup titles that Arsenal bagged in the last years.
Criticised for being tactically naive, maligned for not bringing in players in positions the club desperately needed to strengthen it, the man who had once revolutionised English football and transformed "Boring, boring Arsenal" into one of the most exciting clubs in the world, is now, by certain sections of fans and the media, being accused of becoming outdated and obsolete in the ever-changing world of football.
ADVERTISEMENT
Article continues below this ad
So is this really a case of a hero living long enough to see himself become the villain? Or is it a case of a man sacrificing his  personal glory and reputation to help keep a club from falling into mediocrity? Rewind to 2001 when Manchester United had just completed a hat-trick of league titles, winning an unprecedented treble on the way, but Arsenal looked like strong contenders with players like Henry, Bergkamp, Pires, Vieira and Ljungberg forming a strong core. Arsenal went on to win the brace that season and the F.A Cup in the following season and only narrowly missed out on the league title, falling off the title race at the very end of the season as Manchester United reclaimed their crown. But during the same time, in another part of Europe, a super-machine was being built. Florentino Perez , having won the presidential election at Real Madrid, was putting the gears together to assemble a team of the greatest superstars in Europe at the time, giving birth to the now famous Galacticos. The likes of Luis Figo, Roberto Carlos, Zinedine Zidane and Ronaldo were brought in for huge sums as Real Madrid looked to reclaim their dominance in Europe. And the man to lead this mammoth team was chosen to be Arsene Wenger, who Perez courted for two years. The discussions went on from 2001 till 2003, but in the mean time the decision was made for Arsenal to move from Highbury to a new stadium at Ashburton Grove was made and Wenger opted to stay. The next season was a landmark one for Arsene Wenger and Arsenal as they went the entire season unbeaten, and created history by going 49 matches unbeaten in the league.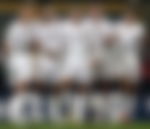 Fast forward to 2009 when Perez started his second term in the Spanish Capital. Wenger was in demand again, as Perez eyed Champions League glory. By this time, Arsenal were in a transition period under financial restraints, and things were sure to stay that way for a time. A move to Madrid then would have surely given him a better chance at winning more titles, domestic and European, but Wenger stayed put. In the years since, he has also been targeted by Paris St. Germain but he still remains at the helm of a club he has held dear for so long.
ADVERTISEMENT
Article continues below this ad
Arsenal went through a 9 year period of financial constraint due to the move to the Emirates Stadium, due to the board's desire for a self sustaining financial model. Arsenal are not backed by rich Russian businessman or Arab Sheikhs and the move to the Emirates was made to primarily increase Arsenal's financial muscle in the big leagues of European football, but for the time of heightened financial strength to come, the club needed to wait, and while the wait was long, it was imperative for the club to stay in touch with the highest level of European football because once you fall out, it is hard to find a way back, as Liverpool's example greatly proves.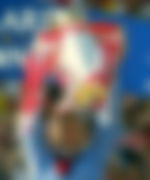 But what made this transition much smoother was that the manager was committed to the long term future of the club and not just instant glory. His management of the club as they moved to the new ground was key both in footballing and financial terms. Arsenal's net spend from 2004 to 2013 amounts to roughly a negative £30 million. But even in that period of being financially crippled, Wenger kept Arsenal competitive, never missing out on the Champions League and in fact always qualifying for the knockout of the Champions League. Now with most of their debt paid off, and the club in a relatively stronger position, Wenger has dug his hands into Arsenal's purse and the signings of Mesut Ozil and Alexis Sanchez show that he is happy to spend when the money is there.
ADVERTISEMENT
Article continues below this ad
Arsene Wenger chose to stay at Arsenal through what could prove to be one of the most crucial phases in the club's history – a period when the club could have faded away making it much harder to claw it's way back to the top again, or stayed right on the tail of their competitors – and he has achieved the latter. Arsenal are currently mounting their strongest title challenge in recent years and this may be Wenger's best chance of winning the league before he moves on, with talks of retirement doing the rounds, but regardless of the outcome of this season or the ones to follow, Arsene Wenger will remain an integral figure in this club's rich history. Through his loyalty, he has built a legacy at the club that will last forever. A legacy that will live on forever in more ways than one. A legacy immortalised by the Emirates Stadium. A legacy that will be the platform for any success Arsenal are to enjoy following his departure, whenever that time may come.