As Former CSGO Streamer Wins Twitch Lawsuit, Can Dr Disrespect Do the Same?
Published 04/26/2021, 8:13 AM EDT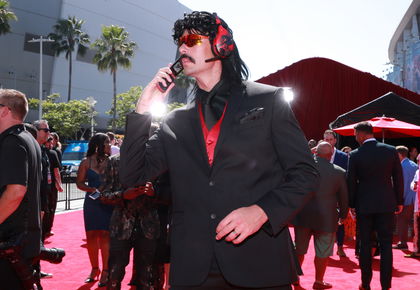 ---
---
It has almost been a year since Twitch abruptly banned Dr Disrespect. Despite bagging several awards for Streamer of the Year in 2017 and 2019, and having millions of followers, the platform permanently suspended his account.
ADVERTISEMENT
Article continues below this ad
Ever since, rumors regarding the season behind Dr Disrespect's ban have been floating around. Some believe that Twitch could not have afforded the likes of Doc, Ninja and Shroud together, so they let the former Call of Duty map designer go.
However, these are just assumptions, and the actual reason behind Doc's ban remains unknown to this day. Naturally, millions of fans around the world now want the streamer to fight for justice. Dr Disrespect has been having a great run on YouTube, and now might be the right time to ask Twitch for justifications.
ADVERTISEMENT
Article continues below this ad

Dr Disrespect might follow the lead of the banned streamer who sued Twitch
Back in 2016, a prominent CS: GO streamer named PhantomL0rd was banned from Twitch permanently. He had risen to prominence by CS: GO gambling, where players could bet in-game skins.
Accusations against PhantomL0rd claimed that he owned a CS: GO website and promoted it without clarifying that he's the owner. Twitch took action against the streamer without any solid proof. Unlike Dr Disrespect, the CS: GO streamer took to court and sued Twitch.
On April 24, PhantomL0rd informed fans that he has finally won the lawsuit against Twitch:
I WONNNNNNNNNNNNN!!!

I WON MY LAWSUIT VS TWITCH ON ALL COUNTS!!!!!

Twitch LOST EVERYTHING, including the fraud claim against me for the CSGOShuffle allegations!!!

This is a win for ALL streamers! Twitch can't bully, lie & treat streamers unfairly the way they have for years!!! pic.twitter.com/G0gxqiBkRQ

— PhantomL0rd (@PhantomL0rd) April 23, 2021
PhantomL0rd was expecting almost $35 million in compensation for his ban, but only received  $20,702.34 in damages. Regardless of that , he claimed his win as a victory for all streamers.
It is worth noting that CS: GO gambling is still a questionable act. Even though PhantomL0rd's connections with the website have turned out to be false, practices like skin betting and match fixing have actually affected many players.
Following PhantomL0rd's lawsuit victory, it is safe to assume that several other banned Twitch streamers might tread the same path. This includes Dr Disrespect, who has definitely suffered a lot owing to it.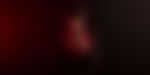 Time and again, the Two Time has talked about the stress and anxiety he went through because of the Twitch ban. From being the face of Twitch, to starting it all over on YouTube, it has certainly been a long journey for him.
ADVERTISEMENT
Article continues below this ad
YouTuber StreamerTV, in a recent video, anticipated that Doc might consider suing Twitch:
To prevent more streamers coming up with similar demands, Twitch might start being more transparent about the bans it imposes on them. Providing the exact incident where they violated the Terms of Service can help in a better understanding between both the factions.
ADVERTISEMENT
Article continues below this ad