As long as no 2002 repeat, Ireland will be fine – Keane
Published 11/17/2015, 12:39 AM EST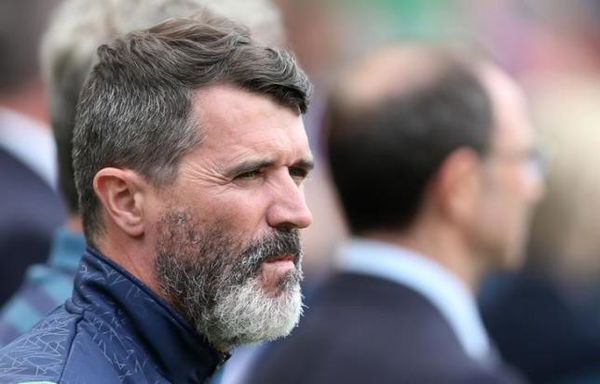 ---
---
DUBLIN (Reuters) – Ireland assistant manager Roy Keane said that as long as their Euro 2016 preparations do not resemble the World Cup where he famously compared the team's training-ground to a car park, they will do just fine.
Keane's walkout on the eve of the 2002 World Cup in Japan and South Korea has gone down in Irish folklore and the seven-times Premier League winner could not resist recalling the episode after Ireland beat Bosnia on Monday to reach the finals in France.
"We've been down this road before. As long as we're not in Saipan, we'll be alright," a smiling Keane told national broadcaster RTE, referring to the Pacific Island made famous for his spat with then manager Mick McCarthy.
Brought back to the Ireland fold to be — in the words of manager Martin O'Neill –h "bad, bad cop" to O'Neill's "bad cop", Keane's return was just as newsworthy as his exit and O'Neill on Monday described it as one of his biggest decisions as boss.
But he said Keane, whom he had to drag onto the pitch after the final whistle to take the plaudits from the delirious home fans, had been absolutely phenomenal, calling him "an iconic figure that polarises opinion, but not in the dressing room."
Recruited at considerable expense, Ireland's coaching duo struggled to fire up the side early on in qualification but Ireland became an increasingly difficult opponents, epitomised in Monday's 2-0 victory that secured a 3-1 win on aggregate.
Without possessing a player of Keane's class or many to match some of the greats like Paul McGrath who helped put Ireland on the international map more than two decades ago, O'Neill has instead relied on a team who he said never gave up.
"I couldn't be more proud, they're a fantastic bunch of players. They have put heart and soul into the games, they've carried us through matches when maybe we've missed that piece of absolute genius," O'Neill told a news conference.
"That moment when the referee blows the whistle and you're in France, it's very special and so special because it means so much to so many people. It's the nights that you live for."
(Reporting by Padraic Halpin; editing by Justin Palmer)
ADVERTISEMENT
Article continues below this ad