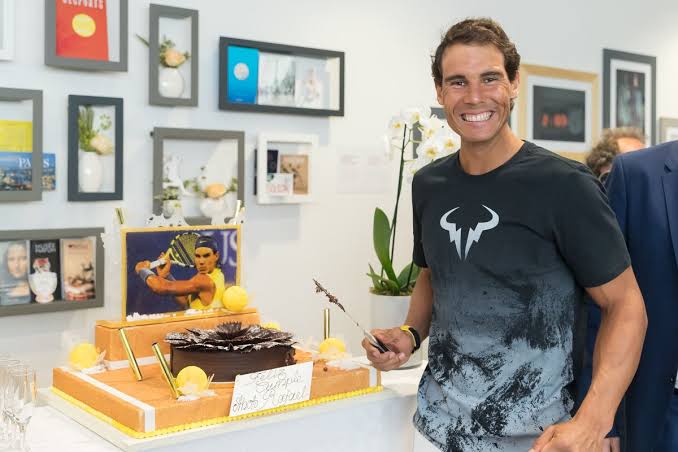 World No.2 Rafael Nadal is one of the greatest players to play the sport. During his 19-year-old professional career, Nadal has achieved a lot which not many can achieve including his record 12 titles at the French Open.
Nadal is celebrating his 34th birthday today. The Spaniard's birthday always falls during the French Open. However, it is one of the rare birthdays of Nadal since turning professional when he is celebrating this special day at his home in Mallorca, Spain.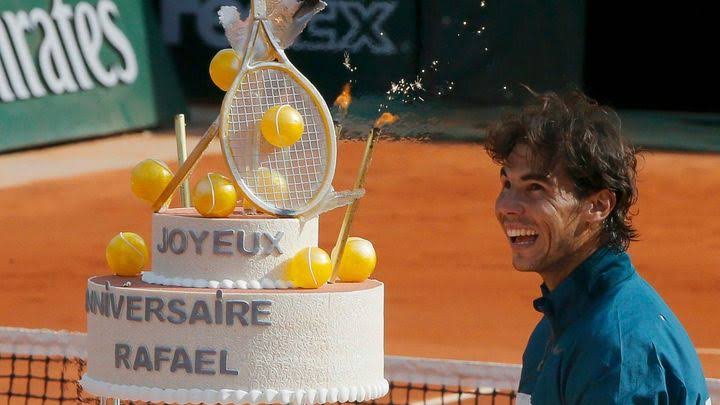 In honor of Rafael Nadal celebrating his 34th birthday today, here are some fun facts about him –
• Nadal is the youngest player to win the Davis Cup at the age of 18 years.
• He is also the youngest player to win a career Grand Slam title in the Open era.
• The 'King of Clay' claimed 3 Grand Slam titles without losing a single set, all at the French Open in 2008, 2010, and 2017.
• There are only three players, who have a better career head to head against Nadal. Dominik Hrbaty is 3-1 all-time against him, but the Spaniard was quite young at that time. Nikolay Davydenko has a  from tennis with a 6-5 record against Nadal. Novak Djokovic currently has a 29-26 record against Nadal.
• Nadal won 81 straight matches on clay for over three years. His winning streak was broken by Roger Federer in Hamburg.
• According to the fact file an Asteroid has been named after Rafa. The asteroid was discovered in 2003 and was previously known as 128036.
• Nadal started to enjoy victory right from his young age. He won an Under-12 regional tennis championship when he was only 8-years-old. And when he turned 12, he won the Spanish and European tennis titles.
• He also became the youngest player to reach the third round at Wimbledon when he was 17.
• He has the highest career winning percentage in ATP history with 83.2%. Djokovic is not far behind with 83%.
• In his autobiography Rafa, he revealed that he is afraid of dogs as he doesn't know their intentions.
Read More: Pat Cash Reveals The Best Amongst Roger Federer, Rafael Nadal, and Novak Djokovic
Here's how Nadal celebrated his 34th birthday at his academy –
🎵 Happy Birthday to you! 🎶 Happy Birthday yo you! 🎵 Happy birthday dear @RafaelNadal… Happy birthday to youu! 🎶

¡Qué gran momento! Los jugadores de la #RafaNadalAcademyByMovistar han felicitado el cumple a Rafa. Ahora… ¡A comer la 🎂! 😍 pic.twitter.com/NVxv06o34u

— Rafa Nadal Academy by Movistar (@rnadalacademy) June 3, 2020
Varun Khanna
MBA tech grad.| Sports enthusiast| Writer by passion