Asad Shafiq: The new mainstay of the Pak Middle Order
Published 06/21/2015, 3:43 PM EDT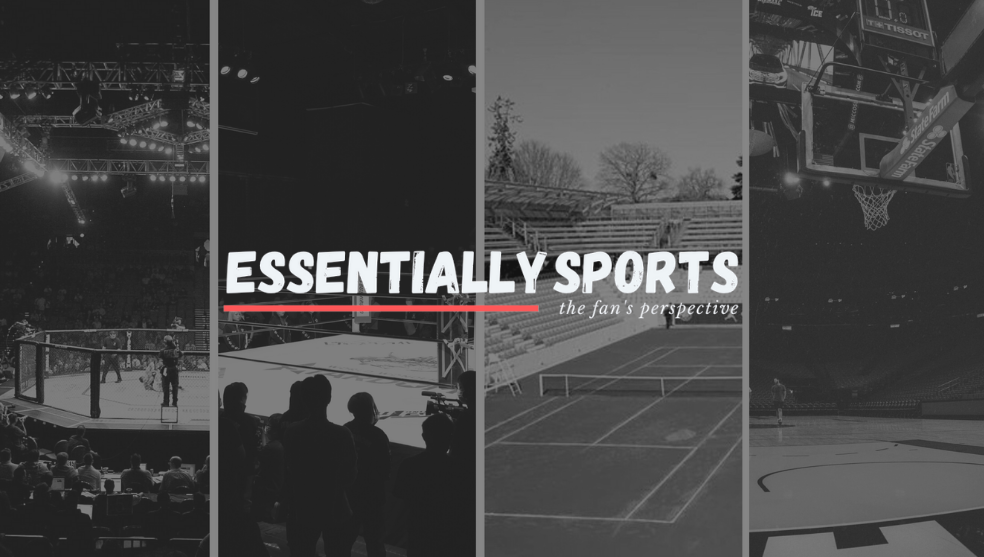 ---
---
The 26-year-old cricketer from Karachi is one of those very few quality young batsmen produced by Pakistan in the last five years. Over the last one year, Asad Shafiq, thought to be the most technically correct batsman in Pakistan, has played many innings under pressure and has thrived in tough situations. He became the first Pakistan batsman to score a World Cup hundred in the 2015 edition. There is much to admire about his impeccable ability to attack.
ADVERTISEMENT
Article continues below this ad
The young Pakistani batsman is highly rated in domestic circles for his ability to score big once he gets going. The right hander, who has played for several Karachi teams in addition to the North West Frontier Province and Sind, made a promising start to his career with a double century in his first season and continued his good form in shorter formats. He came of age with an excellent 2009-10 season which brought him into national reckoning. He ODI debuted in 2010 against Bangladesh and thereafter got an extended run in the ODI series against England the same year.
Later that year, he also made his Test debut at Abu Dhabi against South Africa. Shafiq was next selected when three Pakistani players were involved in Spot-fixing allegations, the three players being Mohammad Aamer, Mohammad Asif and test captain Salman Butt .Shafiq was selected alongside fast bowler emerging fast-bowler Mohammad Irfan. He got his maiden fifty in ODI cricket against England on 12 September 2010.
ADVERTISEMENT
Article continues below this ad
On the back of his good performances during the tour he was selected to play in the five-match ODI series against South Africa and a two- match test series against them .He was promoted up the order in the first two ODI's and struggled in the role, therefore he was moved down the order to his preferred number 4 position just below Younus Khan. Shafiq excelled in that position and displayed his talent as a batsman. He was however rested for the final ODI in place of veteran Mohammad Yousuf.
Shafiq was selected for the series against South Africa and in the second test after a horrible stroke by Umar Akmal, he made 61 in his debut innings but not getting a chance to bat in the second innings as Pakistan already managed to salvage a draw. Shafiq was selected for the New Zealand series but didn't play the first Twenty20 International, Pakistan performed poorly and therefore Shafiq was given his Twenty20 debut in the following match in place of left-handed Fawad Alam. He played both tests in the series against New Zealand, which Pakistan won 1–0. During the first match of the series Shafiq scored 83 in the first innings and was not required to bat in the second innings as Pakistan won by 10 wickets.
ADVERTISEMENT
Article continues below this ad
Shafiq was selected for Pakistan's 2011 World Cup squad but did not play in the first four matches, before making his debut against Zimbabwe in the fifth match, in place of an injured Umar Akmal, in which he scored his highest ODI score of 78*, guiding Pakistan to a 7 wicket win.
In his last match against Australia, has played a very matured innings of a composed 46 runs, anchoring and setting up a good platform for later players to finish a win – putting the Pakistani team at the top of their pool. He also scored a watchful 30 runs against India in the semi-final in Mohali.
Shafiq scored his first test century in the opening Test of Pakistan's two-match series against Bangladesh in December 2011. He scored 104 runs in Pakistan's first innings. He played in all three Tests of Pakistan's series against England in the United Arab Emirates in early 2012, scoring 167 runs at an average of 33.40 as Pakistan won the series 3–0. Asad Shafiq's countrymen will be hoping for him to be the shining light to a country already in doldrums.
ADVERTISEMENT
Article continues below this ad
A technically gifted batsman with a good temperament, Shafiq has already been predicted to be Pakistan's future torch bearer. Though that in itself is a huge compliment, Shafiq will know that he cannot rest on his laurels because in a country not known to be patient with his cricketers, a dip in form may result in axing as has happened to several young Pakistani guns before Test centuries