Ashes 2019: Justin Langer Backs David Warner Depite Having a Poor Ashes Series
Published 09/16/2019, 8:39 AM EDT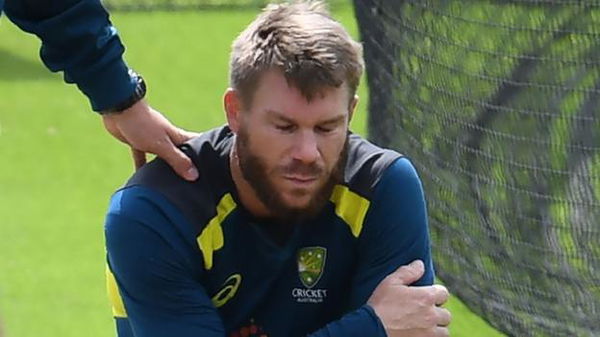 ---
---
Australia coach Justin Langer has backed the opener David Warner for the start of the home summer despite having a dismal show in the Ashes series. He hopes the experienced batsman will return to his dangerous form very soon. However, Warner managed to score only 95 runs in the campaign. He was out seven times to England pacer Stuart Broad and each time from round the wicket. Alongside Langer, former Australia captain Ricky Ponting also backed him for the upcoming Test against Pakistan in November.
ADVERTISEMENT
Article continues below this ad
Langer further said that this was a series and every time it can't go according to the plan. But David Warner has already showcased his talent and it is no surprise how important he is for his side. In spite of the slump, Langer is hopeful of Warner's strong comeback. David Warner, however, was dismissed by Stuart Broad seven times in the Ashes, including lbw thrice, had him caught behind the wicket three times and bowled once.
While Warner had a rather forgettable Ashes series, he scored more than 600 runs at 71.88 in the World Cup. In addition to that, he was the highest run-getter in the Indian Premier League ahead of the World Cup. However, Stuart Broad somehow got inside Warner's head, says Langer.
ADVERTISEMENT
Article continues below this ad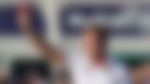 "Talking frankly, he let Stuart Broad get into his head and he thought way too much about it," Langer said. "I've seen it before, even with the great players. I remember Gilly (Australia legend Adam Gilchrist) with Andrew Flintoff (in 2005)," he shared.
Langer further shared his story that he used to have rough patches against Muttiah Muralitharan.
"I used to have it against 'Murali' and I couldn't solve the issue and it's so hard when you try to problem solve and then you're in the middle of a big series trying to solve the puzzle. In this instance I don't think David solved the puzzle, and he'll be first to admit that," added the coach.
ADVERTISEMENT
Article continues below this ad
However, he admitted that their batting cost them winning the Ashes in England for the first time since 2001, despite Steve Smith's stupendous show.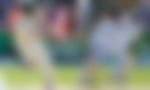 "If we cut to the chase, I thought our bowling throughout this series was absolutely world-class. The (fast) bowlers were brilliant. Nathan Lyon as well and the way they all stepped up at different times, but we didn't bat well enough," he said.
ADVERTISEMENT
Article continues below this ad
Langer praised the 'outstanding' Steve Smith and declared that he was a pleasure to watch. According to him, Smith is a brilliant young man and it was a pleasure to watch him bat.
He even spoke about the development of Marnus Labuschagne, who averaged 50.42. Langer said that Labuschagne was exciting, and he was a bit like Steve Smith. The Australia coach mused that they were the sort of the players that people love to see do well because they worked so hard.