Ashes key players analysis: Joe Root vs Steven Smith
Published 07/07/2015, 6:24 AM EDT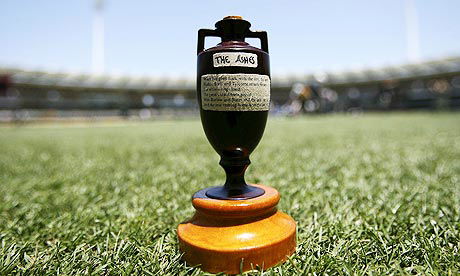 ---
---
The mother of all Test battles is just a couple of days away! The historic Ashes Test series which is anticipated by millions of cricket fans all over the world is about to unleash yet again. Both the teams, England and Australia, are entering the series with some good cricket played in the past and there is a crunch series awaiting everybody.
ADVERTISEMENT
Article continues below this ad
This year's Ashes series will witness many young players who are coming in with some impressive performances under their belt. But there are few players who might just steal the show and seal the game for their country single-handedly. Essentially Sports brings to your the analysis of two such Ashes key players, Joe Root from England and Steven Smith from Australia.
Undoubtedly, these two are the best batsmen for their respective countries and they would be the ones to watch out for. Young, fiery guns, as they both are, they can rip apart the opponent bowlers if not dismissed early on.
ADVERTISEMENT
Article continues below this ad
Hence, we analyze Root and Smith on different parameters.
1. Form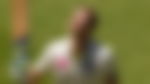 Ever since the conclusion of Ashes 13/14, both Joe Root and Steven Smith have been in terrific form. Over the past 18 months, Root averages 82.37 whereas Smith averages 93.43. These are some amazing stats for the young batsmen and goes on to prove that they indeed are Ashes key players.
Steven Smith is ranked no. 1 in the ICC Test batsmen ratings, although Root isn't far behind. But one thing that differs the two slightly is the opposition. Smith has scored tons against every opponent whereas Root has a point to prove.
Although Root batted beautifully in the Tests against New Zealand, and also scored an Ashes ton at Lords' in 2013, he still seems to have a niggle against the Aussies. Smith, on the other hand, is flamboyant against everyone.
2. Technique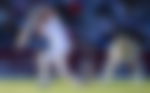 Steven Smith when first came into Test cricket, was made fun of by experts, since he used to nick a lot of balls outside the off-stump. But he went back, honed his batting and made a comeback with a bang! He has come a long way in a matter of 18 months and his technique has paid off in realizing the Bradmanesque form.
Joe Root likes to play on the back foot and scored a hundred in the Caribbean. But, it's one thing scoring there and a whole new scenario when you enter the English conditions. It'll be exciting to witness how Mitchell Johnson bowls to Root as he can use the pace of the ball to hit some scorching square cuts.
Both the batsmen do have weaknesses as well. Smith likes to shuffle across the crease and looks to play the ball on the leg side quite often. If the English bowlers bowl at the fifth stump to him, it'll be a test of Smith's patience and might be fruitful as well.
Root, on the other hand, is more of a back-foot bowler. Quite often he plays a good length delivery at the back foot as well. If Johnson and Hazlewood can come up with plans to invite Root on the front foot, he can be quite vulnerable to LBWs.
3. Temperament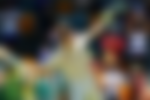 Both Steven Smith and Joe Root are tough nuts. They've had lean patches in their Test career and have held themselves together and risen.
Smith went back to state cricket when his technique was questioned. He trained hard and after making a comeback, he has been bossing in all forms of cricket. He was also handed over the responsibility of captaining the side against India which he welcomed with open arms and came out with flying colors.
Root was dropped for the final Test in the last edition of Ashes following poor performances. But over the past 18 months, he has averaged over 80 and that speaks a lot about his temperament.
Temperament is what makes a person crunch or fight under tough situations. He can either cry about his debacle or take it as a challenge and improve. Both Root and Smith have tons of temperament positives and will surely be under a lot of pressure given the magnanimity of the Ashes series.
4. Leadership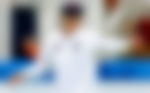 Smith and Root, both are future captains for their respective countries. There is no doubt about it since they have shown promise and their performances are such that the whole team looks up to them.
Root was recently asked by former England captain Nasser Hussain if he was enjoying playing for England, to which Root replied instantly saying, "Why won't I?" Just shows how much a young lad is motivated to represent the country and this is one of the characters you need in the dressing room to drive other members to perform better as well.
Smith, against India, showed his brilliance when he consistently got hundreds as well as captained the side to victory. Often you see that a player's individual performance drops on added responsibility but as for Smith's case, captaincy just complimented his performance.
ADVERTISEMENT
Article continues below this ad
Summary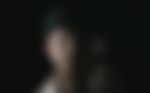 ADVERTISEMENT
Article continues below this ad
The deciding point of either team's success will be how successful Smith is coming in at no. 3 and whether or not Root is moved up the order at no. 3 as well. Root will be better off at no. 3 as he can play freely coming up the order, rather than stabilizing the batting once England is in crisis.
It's a tough call to choose between the two amazingly talented batsmen. They surely are the Ashes key players for their respective sides and as the series progresses, can one determine the better of the two.