Asia Cup Super 4s: India Thrash Malaysia
Published 10/19/2017, 2:30 PM EDT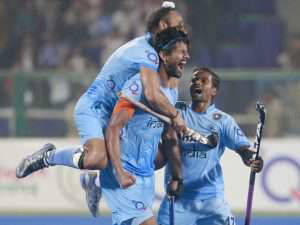 ---
---
After a shaky start to their Asia Cup Super 4s campaign, the Indian Hockey team got back in the groove. The Malaysian hockey team were the unfortunate victims of a rejuvenated India, today. At the end of 4 quarters, India won the match 6-2. They really needed the win to have any hope of qualifying for the final and they did just that. So lets see how India managed to snatch victory.
ADVERTISEMENT
Article continues below this ad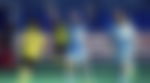 Asia Cup Super 4s – India vs Malaysia
ADVERTISEMENT
Article continues below this ad
1st Quarter
Malaysia went straight into attack mode and were inside the circle early. India won their first penalty corner of the match, but predictably they failed to convert it. From that point onwards, India began to shake of the ghosts of the South Korea match and dominate. It wasn't long before India banged in a goal, courtesy Akashdeep. Malaysia nearly pulled one back but they missed the goal. As the 1st quarter ended, India was leading 1-0.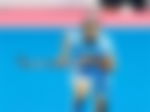 2nd Quarter
This time, it was Malaysia's turn to have a few attempts at goal go just shy. Soon it became clear that the penalty bug had bitten Malaysia too. More penalty corners were awarded and many missed. Until Harmanpreet Singh got the monkey off everyone's backs by scoring from a penalty corner. SV Sunil picked up a green card and was sent off the pitch for 2 minutes. The Indian goalie saved Malaysia's next penalty corner. A minute later, SK Uthappa gift-wrapped another shot into the Malaysian net. As the 2nd quarter ended, India lead 3-0.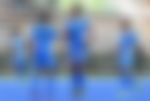 3rd Quarter
ADVERTISEMENT
Article continues below this ad
The Indian assault showed no signs of letting up as Gurjant Singh added in a 4th goal. Malaysia lost an opportunity to get a penalty corner and a referral. SV Sunil then decided that he wanted to get on the scoreboard, 5-0. Despite more penalty corners, the Indian defensive wall remained unbreached and no real danger to the goalkeeper. The only real attempt during the quarter trickled wide. As the quarter drew to a close, the score read 5-0.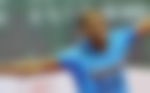 4th Quarter
ADVERTISEMENT
Article continues below this ad
Malaysia came out guns blazing and in the 50th minute, their efforts paid off as Razie Rahim scored. The Malaysians won 2 more penalty corners but Akash Chikte was ready. In the 55th minute, there was a minor scuffle. A Malaysian hockey stick clipped an Indian stick and the latter bonked Chinglesana on the head. No harm was done and the only thing boiling out on the pitch was blood. Malaysia inched closer with a goal from Ramadan Rosli to make the score 5-2. Sardar Singh hammered in the final nail in the coffin with a 6th goal. India won with a final score of 6-2 and that's all she wrote.